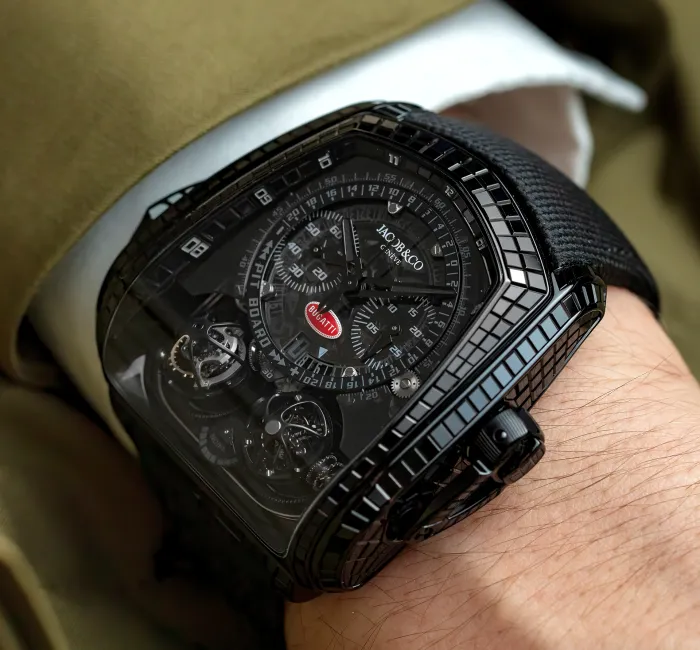 Story
Everyone loves a good mystery, and when it involves what could be the most expensive car in the world, it is irresistible.
The famous Bugatti Type 57 SC Atlantic Coupe from the 1930s is regarded as a masterpiece of automotive design. Four were made and, according to legend, the only black version disappeared around 1940, when Bugatti shipped their cars and goods from Molsheim, France, to the company's secondary factory in Bordeaux to keep them safe from the Nazis.
Everything else arrived safely, but not that special Atlantic. Dubbed La Voiture Noire ("The Black Car"), this spectacular car is an unsolved mystery in automotive history.
This car, chassis no. 57453, has never been found. Experts estimate that the car would be worth upwards of $100 million if it was ever discovered, making it the most valuable car on the planet.
In 2019, Bugatti created a one-off tribute to this fascinating automobile, reusing the name La Voiture Noire and selling it for more than 11 million Euro (pre-tax).
To honor this new hyper sports car and the legend of the original, Jacob & Co. is introducing the one-off Twin Turbo Furious Bugatti La Montre Noire. Encased in 18K black gold and set with natural black baguette-cut sapphires, resulting in a unique all-black aesthetic, this timepiece channels the spirit of both remarkable cars, combining the grand complication of the Twin Turbo Furious with the singular history of La Voiture Noire.
Dynamic and supremely comfortable, the Twin Turbo Furious Bugatti La Montre Noire matches Bugatti's performance and excellence standards, while also fulfilling the Bugatti promise of versatility.
The original La Voiture Noire is the most perplexing automotive enigma in history. Some experts think that the car never got on that train, even though there are eyewitness accounts that it did. Others think it went missing along the way and will be eventually be found in a barn somewhere in the wilds of France. Still others think it was destroyed to keep it out of hands of the Nazis, or that it is languishing in some car collector's private collection and will never see the light of day.
The new pièce unique Twin Turbo Furious Bugatti La Montre Noire honors this legendary and mysterious car in a modern, grand complication timepiece.