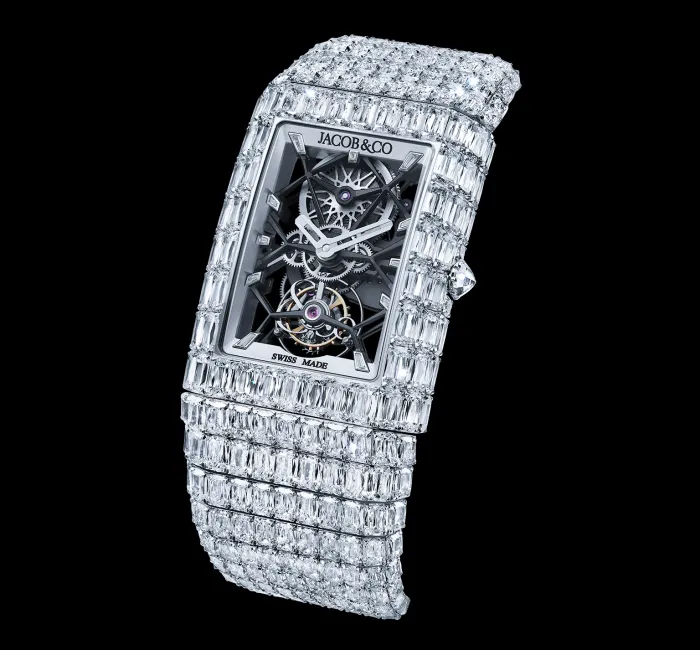 STORY
Since its introduction in 2015, the Jacob & Co. Billionaire collection has reached renewed fame after the original timepiece exhibited a price tag surpassing $18 million. Several Billionaire, some unique pieces, some in very limited series, have since kept the myth alive, and desires blazing in the hearts and eyes of an ever-growing audience, and clientele.
The original Billionaire piece, as well as several of the ones that followed, relied on the exclusive Emerald-Cut. Then Jacob&Co. introduced Billionaire Ashoka timepieces set with Ashoka-cut diamonds.
The Billionaire Ashoka Small is a slightly more diminutive timepiece within that collection, although its 492 diamonds, weighing in at 100 ct, are every bit as astounding.