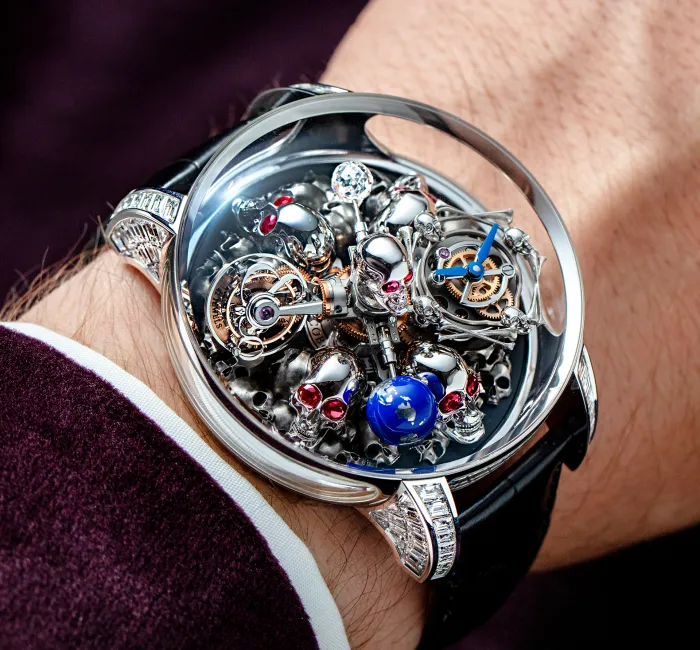 STORY
There is arguably no better symbol of the Jacob & Co motto, "Inspired by the Impossible," than the Astronomia. Its high horology movement broke boundaries in the Swiss watch industry. The versatile in-house caliber has been used in timepieces with themes ranging from fine art to high stakes gambling.
The newest iteration of this timepiece is the one-of-a-kind Astronomia Skull. The dial of the 50 mm watch contains a crypt of skulls and bones sculpted out of 45 grams of 18k white gold intertwined among the well-known complications of this movement.
These include a Double Axis Tourbillon and the two iconic symbols of the Astronomia: a 1-carat diamond that features the exclusive Jacob Cut with 288 facets and a magnesium Earth globe. This unique piece combines exceptional mechanics with high artisan crafts.