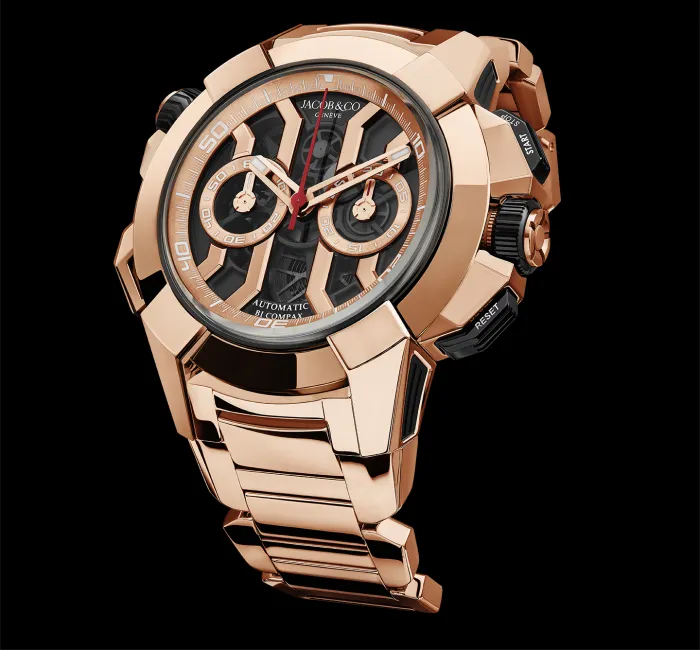 Story
The Epic X is a collection defined by its unmistakable design, contemporary style and high-end watchmaking solutions. Every Epic X is a bold combination of traditional and high-tech materials, exclusive and highly refined calibers, and a truly Epic aesthetic that is immediately recognizable and yet remarkably versatile. From sporty and rugged precious and elegant, every Epic X is as striking as it is multifaceted.
Defined by the iconic X-shaped lugs and dial appliqués, the Epic X Chrono features integrated design and engineering solutions for ultimate comfort, functionality and style. The smoked mineral crystal dial and caseback allow for a peek into the Exclusive JCAA05 chronograph caliber and its beautifully finished details.
The Epic X Chrono Full Rose Gold Bracelet is an extraordinarily capable and highly exclusive timepiece with a case and bracelet made entirely of 18K rose gold.