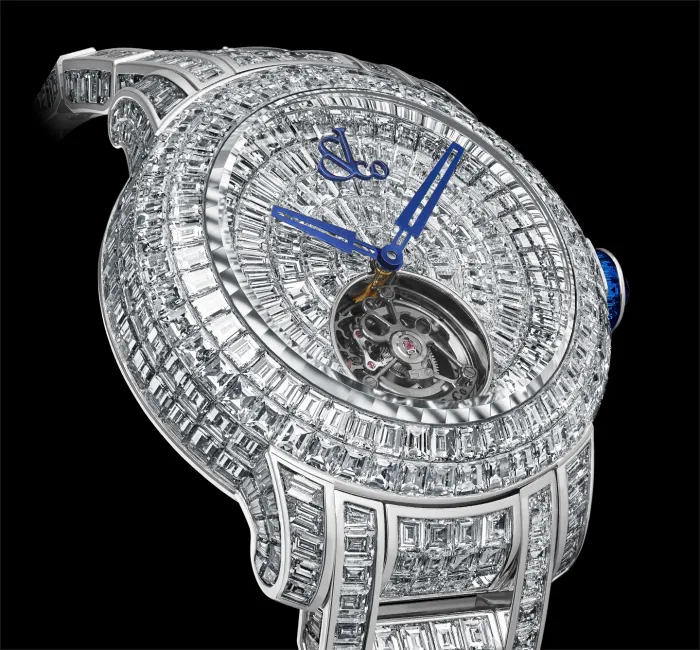 Story
The Caviar Flying Tourbillon collection embodies Jacob & Co.'s quest to create masterpieces of incomparable beauty. Jacob & Co. is one of the few companies in the entire industry that has the legitimacy and true expertise to combine high jewelry and high watchmaking.
In the Caviar Flying Tourbillon Collection, Jacob & Co. combines its skills as both watchmaker and jeweler to give birth to luxurious, priceless timepieces.
These veritable works of watchmaking art feature a sophisticated tourbillon movement with a stunning gold case and dial adorned with precious and rare diamonds, sapphires, or rubies in colors inspired by the rich, lustrous translucence of the finest caviar. The precious gemstones are invisibly set after an arduous and lengthy process to source and cut the perfect stones that are comparable in color, clarity, and cut.