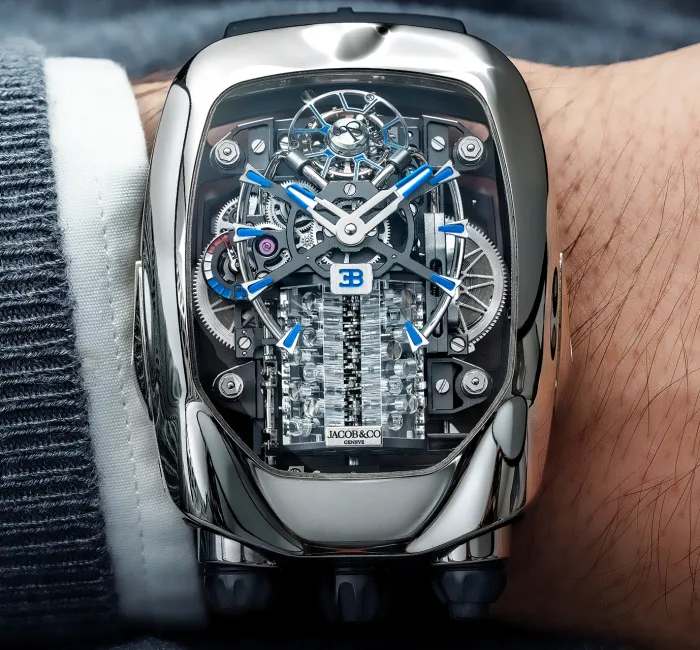 STORY
Jacob & Co. together with Bugatti spent almost a year developing a unique timepiece that reproduces the visceral sensation of the iconic Bugatti 16-cylinder engine.
What they ended up creating is the groundbreaking Bugatti Chiron Tourbillon. Everything in this timepiece is designed to honor the Chiron hyper sports car. The sleek tonneau-shaped case is inspired by the flowing lines of the Chiron. The movement powers the timing functions and a 60-second flying tourbillon.
Most importantly inside the case is a fully operational recreation of the iconic Bugatti W16 engine, powered by the same movement. When the automation is activated, the "engine" comes to life with its 16 pistons pumping and two turbochargers spinning.
The entire movement and all its high watchmaking finishes is on full display beneath a massive piece of sapphire crystal, every bit as admirable as the car that serves as its inspiration.