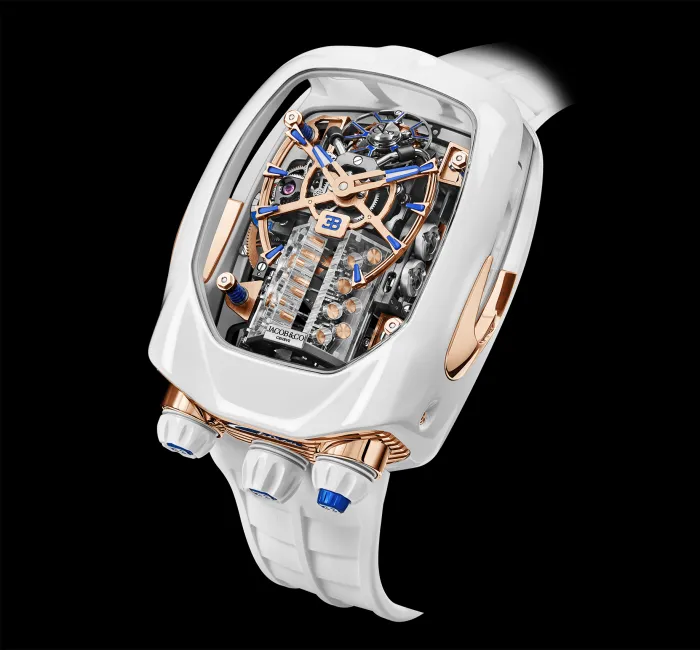 STORY
It started with an idea conceived by Jacob & Co. together with Bugatti - how to reproduce the visceral sensation of the iconic Bugatti 16-cylinder engine in a timepiece.
After almost a year of development working together, they created the Bugatti Chiron Tourbillon. Everything in this timepiece is designed to honor the Chiron hyper sports car. The sleek tonneau-shaped case is inspired by the flowing lines of the Chiron. The movement powers the timing functions, a 60-second flying tourbillon and, most importantly, a fully operational recreation of the Bugatti iconic W16 engine. The entire movement is on display beneath a wide piece of sapphire crystal.
The Bugatti Chiron Rose Gold & White Ceramic Coating is a unique piece in titanium, the surface of which has been covered with white ceramics.