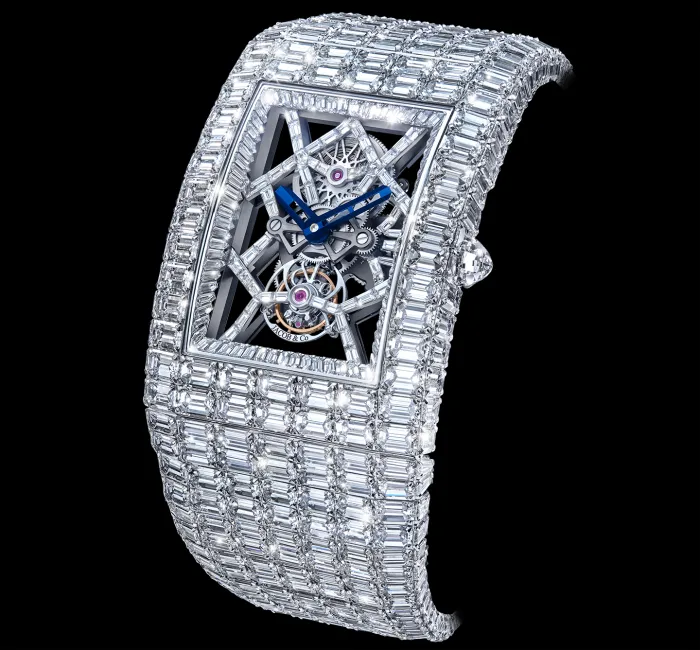 Story
First introduced in 2015, the Billionaire unique piece adorned with Emerald-Cut Diamonds turned heads with its approximate carat weight of 260 carats (its price tag surpassing $18 million).
Now, the collection adds another limited-edition Billionaire diamond-encrusted tourbillon timepiece.
In case you were in the mood for something completely different, the newest Billionaire is a stunner with its unique horizontal setting. Most often, diamonds are set vertically, so to see this 90-degree change is refreshing, modern and unexpected.