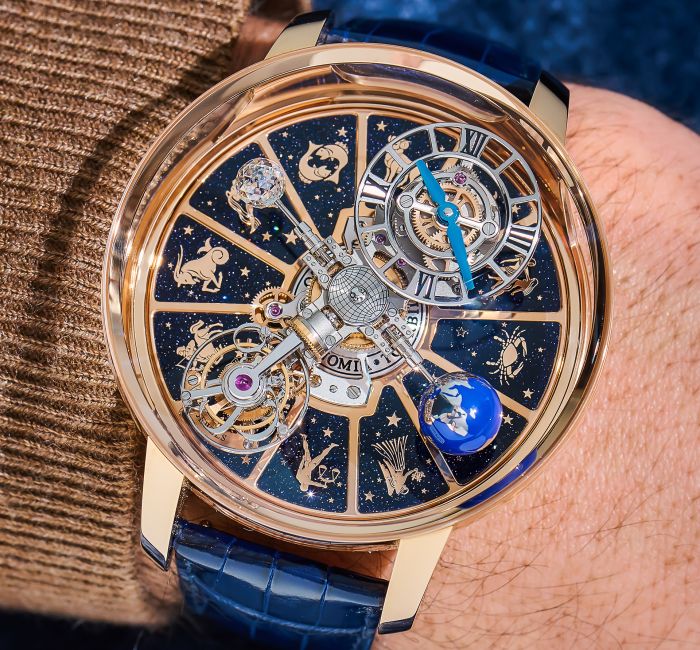 Story
The idea behind the Jacob & Co. Astronomia collection has always been to highlight, in a playful and spectacular way, the place of the Earth in our solar system. The voyage of the earth around the sun is, after all, the very foundation of our concept of time.
In the Astronomia Tourbillon Zodiac, the famous vertical triple-axis, four-armed movement is on full display, as is a special 18K rose gold dial featuring 12 aventurine sectionswith the Zodiac signs crafted in matching 18K rose gold. The ancient Babylonians were already using 12 star signs, similar to the ones we use today, around 1200 BC, confirming how ingrained and important astrology is to cultures all over the world.
Designed to honor astrology and recreate the movement of the earth through our solar system, this amazing timepiece has four arms that rotate constantly.