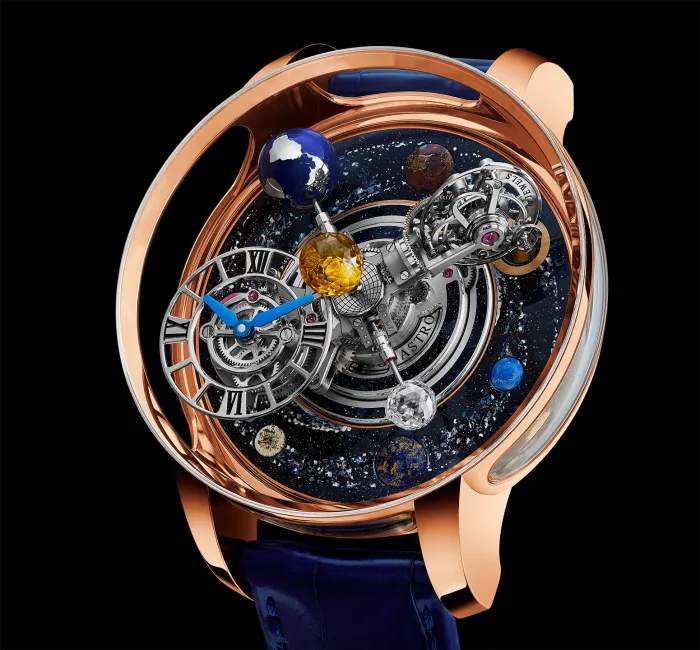 STORY
The Astronomia Tourbillion, the timepiece that revolutionized what is possible in luxury timekeeping. continues to push the boundaries of high watchmaking.
This year Jacob & Co. is introducing the Astronomia Tourbillon Typhoon, featuring an on-demand animation that literally takes you for a spin.
The Astronomia Tourbillon was introduced in 2014, taking the industry by storm. At that time, the four satellite arms turned in 20 minutes, while the magnesium globe and the 288-facet Jacob-Cut diamond turned in 60 seconds.
In 2017, Jacob & Co. sped things up, with the satellite arms turning in 10 minutes and the globe and diamond turning in 30 seconds. Earlier this year, the brand introduced the Astronomia Five Minute, the satellite arms rotating in a sped up five minutes and the globe and diamond turning in 15 seconds.
How, even more is going on. When you turn the winding wheel at nine o'clock, you wind the watch and start the animation. Watch the four satellite arms closely - they speed up, making one revolution in four seconds, four revolutions in 16 seconds.
It's really something to see, and very difficult to realize.