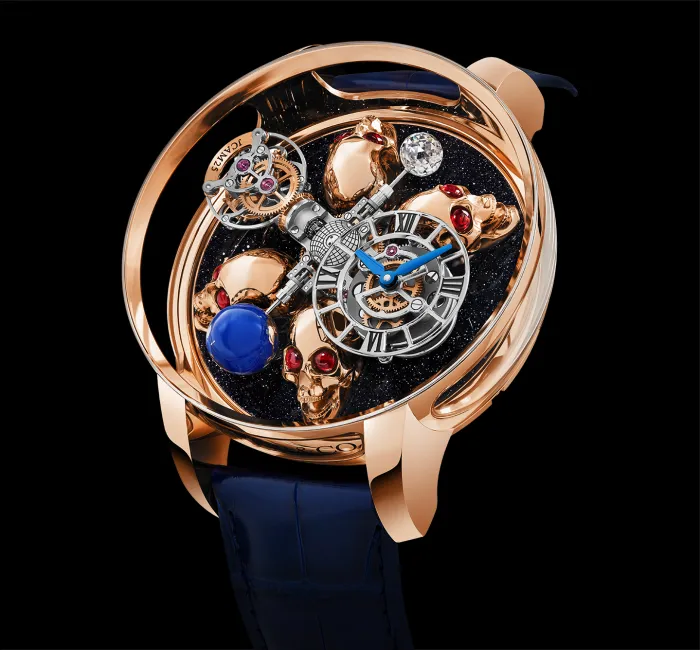 Story
The Astronomia is the embodiment of 21st century ultra-high-end watchmaking and a globally recognized symbol of Jacob& Co watchmaking expertise. A world-first both in the boldness of its unprecedented concept and its entirely mechanical construction, the Astronomia has gone beyond impressive horological achievements to becoming an outstanding multidisciplinary engineering accomplishment.
The Astronomia Art Collection showcases individual works of art that combine a boldness of originality and design with artisan expertise. Then places these works of art inside the Astronomia Tourbillon, using its sapphire crystal case as a gallery, while still showcasing the Astronomia tourbillon movement.
The Astronomia Four Skulls presents itself as a crypt of skulls sculpted out of 18K rose gold with cabochon ruby eyes. The skulls are entwined within the iconic Astronomia four-arm vertical movement with its well-known satellites.