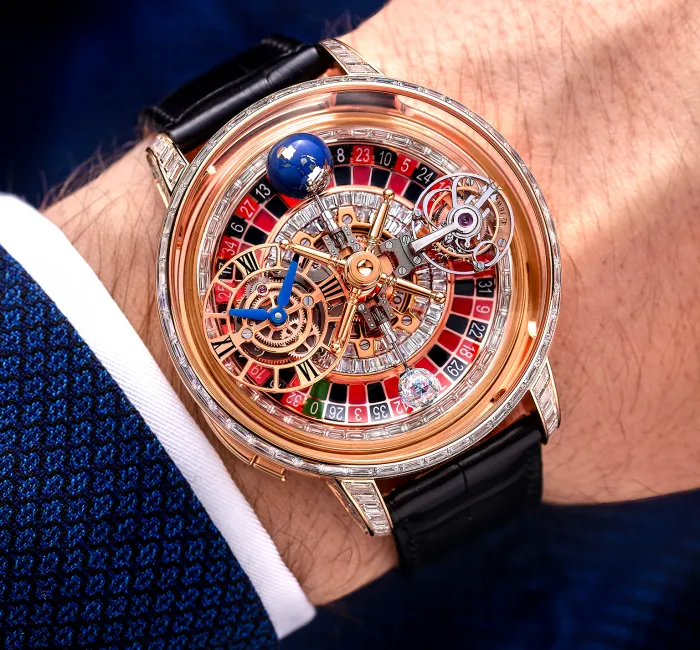 Story
Feeling lucky?
In order to be truly exceptional, a timepiece must be about much more than just telling time. A case in point, acclaimed watchamking and jewelry house Jacob & Co.'s presents Astronomia Casino Baguette. It features a fully-operational miniature roulette wheel beneath the watch's sapphire crystal dome case. The Astronomia Casino Baguette's wheel, rendered in a spectacular array of green, red, and black enamel, is set in motion by a button at the eight o'clock position.
Thi particular version of the astronomia Casino is lavishly adorned with baguette-cut diamonds that cover the central part of the Roulette wheel, the lugs' front and flanks, and the entire bezel.
This exceptional timepiece, the most playful in Jacob & Co.'s signature Astronomia collection of celestial-themed timepieces, can be personalized with a mother of pearl insert placed by Jacob & Co. craftsmen on the owner's lucky number.