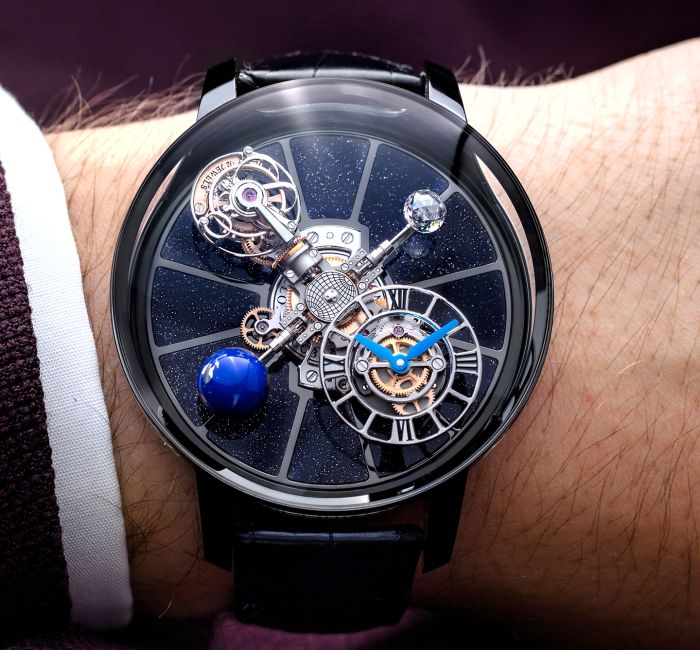 Story
The Astronomia is the embodiment of 21st-century ultra-high-end watchmaking and a globally recognized symbol of Jacob & Co watchmaking expertise. A world-first both in the boldness of its unprecedented concept and its entirely mechanical construction, the Astronomia has gone beyond impressive horological achievements to becoming an outstanding multidisciplinary engineering accomplishment.

At the center of the Astronomia is an unprecedented four-arm movement. Attached to each arm is a novel complication. Two of the complications have earned patents because of their design and engineering. The other two are original works of art that highlight Jacob & Co.'s skilled craftsmanship. When combined, they contribute to a spectacle of moving objects that rotates and floats inside a spectacular sapphire crystal case.

Jacob Arabo, the founder of Jacob & Co. said the Astronomia was inspired by the universe and all the ideas and wonderment of celestial bodies. Since its introduction in 2014, the stars, the moon and planets take on a new wonderment and meaning with each new piece. Even as the Astronomia story continues, it has already earned its place in the world of haute horlogerie and extreme extravagance.