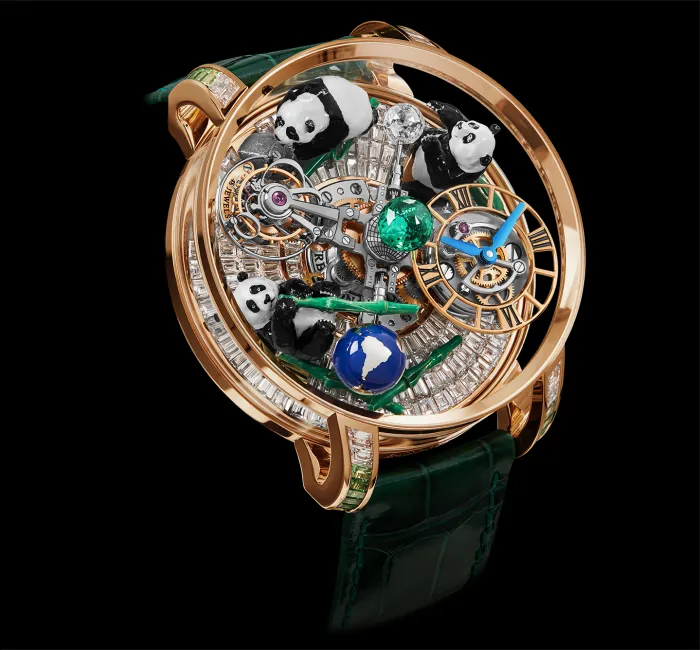 Story
The Astronomia is the embodiment of 21st century ultra-high-end watchmaking and a globally recognized symbol of Jacob & Co watchmaking expertise. A world-first both in the boldness of its unprecedented concept and its entirely mechanical construction, the Astronomia has gone beyond impressive horological achievements to becoming an outstanding multidisciplinary engineering accomplishment.
The Astronomia Art Collection utilizes the Astronomia's incredible sapphire crystal
and precious metal case, which puts everything on display, as if on a stage, showcasing individual works of art that combine a boldness of originality and design with artisan expertise while still showcasing the incredible Astronomia four-arm vertical movement.
The Astronomia Art Panda features three rose gold hand-engraved and hand-painted Pandas at play along with Bamboo columns. They are intertwined within the exposed Astronomia movement.