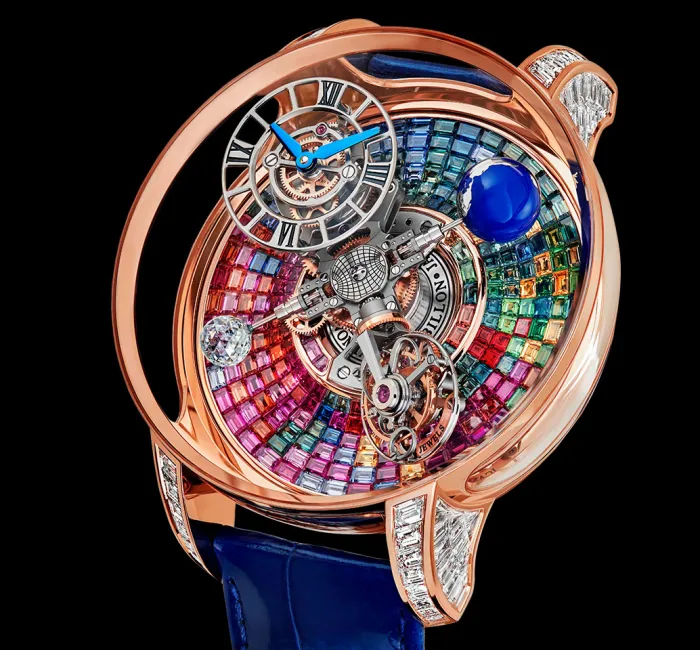 Story
Multi-Colored. The spectrum of color in the Astronomia Tourbillon Baguette Arlequino makes this timepiece stand out from everything else out there. ⠀
⠀
The 281 baguette-cut multicolored sapphires on the base dial provide a colorful background to the four-satellite structure turning above. ⠀
⠀
The different colored sapphires play hide-and-seek as the triple-axis tourbillon, the 288-facet Jacob-cut diamond, the time display and the magenium globe make their revolution around the dial in 10 minutes.