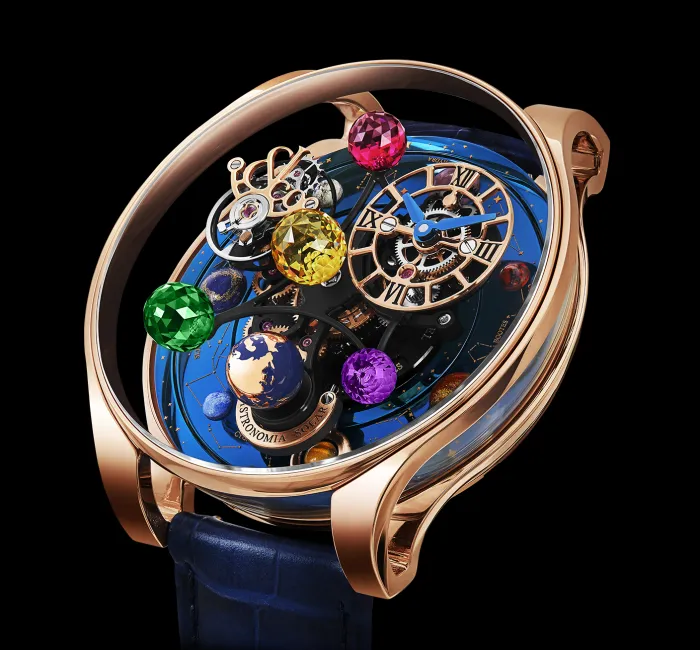 STORY
The Astronomia is the embodiment of 21st century ultra-high-end watchmaking and a globally recognized symbol of Jacob & Co watchmaking expertise. A world-first both in the boldness of its unprecedented concept and its entirely mechanical construction, the Astronomia has gone beyond impressive horological achievements to becoming an outstanding multidisciplinary engineering accomplishment.
The Astronomia Solar Constellations & Planets takes the celestial idea of the Astronomia timepiece and puts it into wrap speed. It displays the planets of our Solar System as half spheres of semi-precious stones on a starry blue titanium base that turns counterclockwise every ten minutes. Above, the iconic Astronomia vertical movement rotates clockwise every 10 minutes. In addition to its three arms carrying Jacob & Co. exclusive complications, it also features three colored gems, each perfect spheres exhibiting the exclusive 288-facet Jacob Cut®. On top of the movement is a fiery gem featuring the Jacob Cut® that serves as the representation of the Sun.

The Astronomia Solar Planets makes for a beautifully artistic, highly refined and fully mechanical recreation of our solar system.