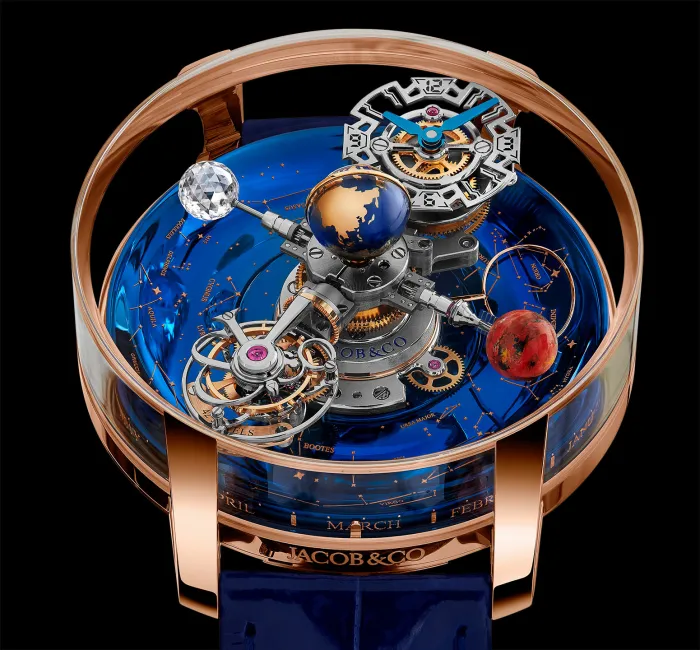 Story
The Astronomia is the epitome of 21st century haute horlogerie and a globally recognized symbol of Jacob & Co watchmaking expertise. A world-first both in the boldness of its unprecedented concept and its entirely mechanical construction, the Astronomia has gone beyond impressive horological achievements and has been regarded as an outstanding multidisciplinary engineering achievement.
The Astronomia Sky introduces new complications of celestial inspiration to Astronomia: a sidereal display, vertical month display, zodiac signs, day and night indication, as well as a celestial panorama, orbital second indication and a Jacob-Cut® diamond Moon have all been added to fully transform the iconic Astronomia. Full of unparalleled watchmaking solutions and adorned with exceptional finishing techniques, the Astronomia Sky is a poetic and singular entity in ultra-high-end watchmaking.
The Astronomia Sky Mars Satellite adds the Red Planet to the mix with spectacular results.