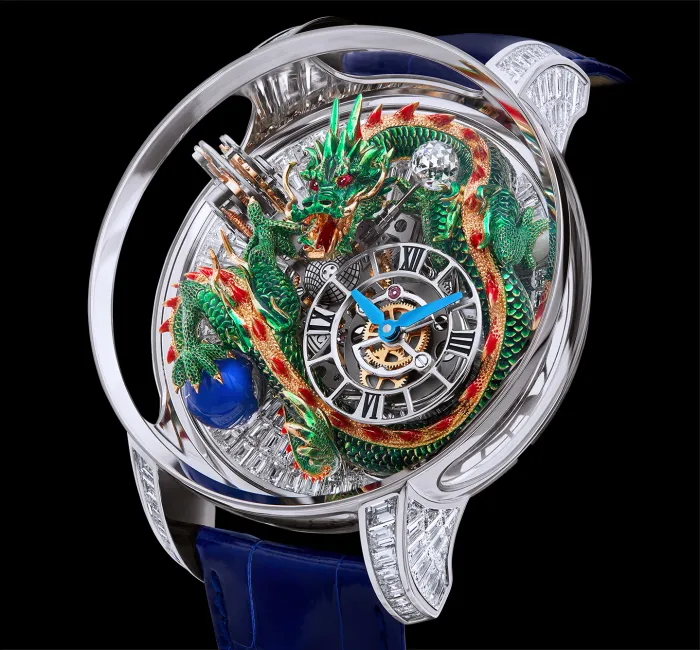 STORY
The Astronomia is the embodiment of 21st century ultra-high-end watchmaking and a globally recognized symbol of Jacob & Co watchmaking expertise. A world-first both in the boldness of its unprecedented concept and its entirely mechanical construction, the Astronomia has gone beyond impressive horological achievements to becoming an outstanding multidisciplinary engineering accomplishment.
The Astronomia Art Green Dragon uses the 18K white gold and crystal sapphire case as a stage to display a work of art that combines Old-World artisanship combined with the latest in design technology. A hand-painted 18K rose gold sculptured dragon upright on a base of baguette diamonds and slithers within the iconic Astronomia four-arm movement.
This contemporary artwork is one of several such timepieces that feature depictions of octopi, spiders, horses and more. Incredibly successful, Jacob & Co. has expanded the Astronomia Tourbillon Art Collection every year since.