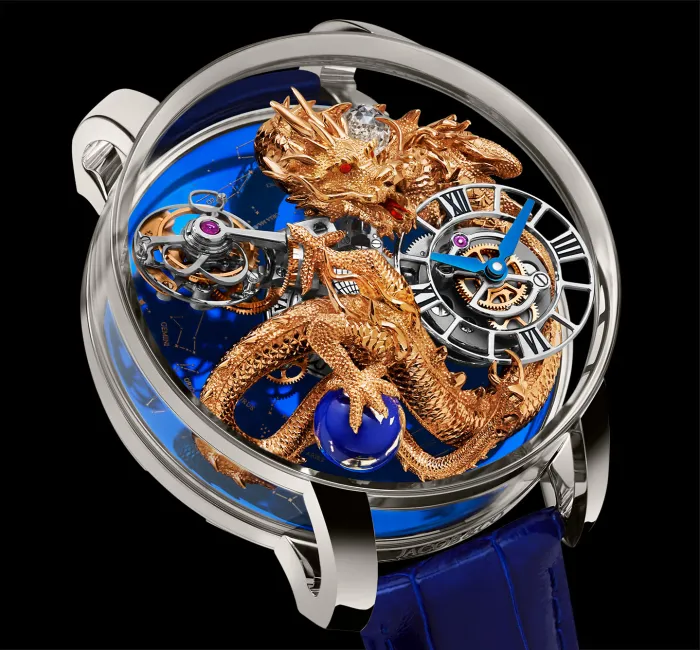 Story
When the Astronomia Tourbillon was introduced in 2014, the re-invention of the tourbillon in a vertical orientation and the constant turning of its four satellites garnered most of the attention.
What led to the development of the Astronomia Art Collection, however, is the incredible sapphire crystal and precious metal case, which puts everything on display.
So, the idea was to develop special works of art to put inside the Astronomia Tourbillon, using its massive sapphire crystal case as a gallery, while still showcasing the incredible Astronomia tourbillon movement. The brand started with dragons, octopi, spiders, horses and more. Incredibly successful, Jacob & Co. has expanded the Astronomia Tourbillon Art Collection every year since.
For the Astronomia Art Dragon Platinum, the base of the platinum case reveals a 3D hand-engraved 18K gold dragon with ruby eyes that is carefully placed within the four arms of the Astronomia movement. The dragon and complications are mounted on a base made of Blue Grade 5 titanium with 18K gold hand-engraved and applied stars and zodiac signs.