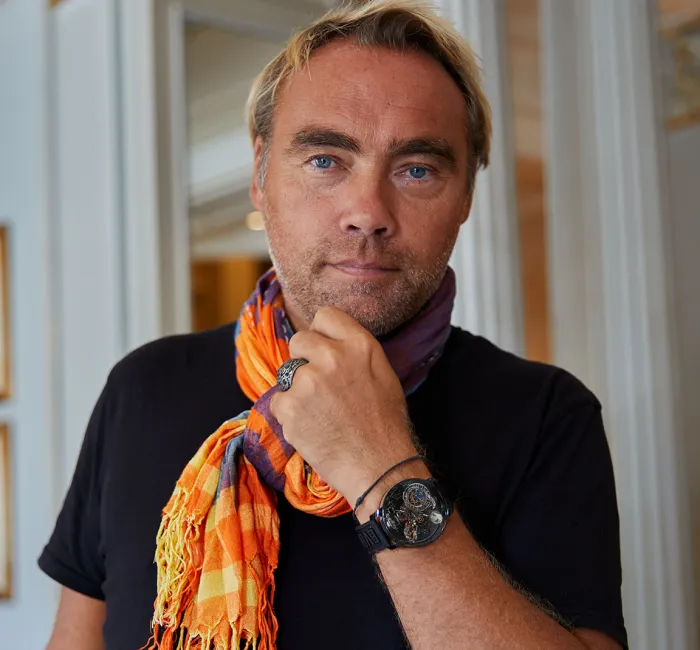 The Partnership
Jacob & Co. is pleased to partner with explorer/environmental activist Johan Ernst Nilson, creating an exclusive and exciting version of the brand's iconic Astronomia, but this one with key elements celebrating the beauty of and highlighting the risks facing Planet Earth.
"Raising awareness about the dangers facing our planet is important," says Jacob Arabo, founder of Jacob & Co. "Working with well-known adventure activist Johan Ernst is a great way for our brand to get involved, and the new limited edition of the Astronomia Everest is really special."
The partnership with Nilson joins the stable of collaborations that Jacob & Co. has with hyper sports car manufacture Bugatti, Universal Pictures, world football star Lionel Messi, Paramount Pictures, streetwear icon Supreme, design master Virgil Abloh and Off White, and more.
"I want this special timepiece to help make a change in the world," says Nilson. "The Astronomia is the only watch I've ever had people ask me about while I am wearing it, so we will be starting conversations that hopefully will lead to change. The limited edition Astronomia Everest will spread the word about the fragility of our planet."