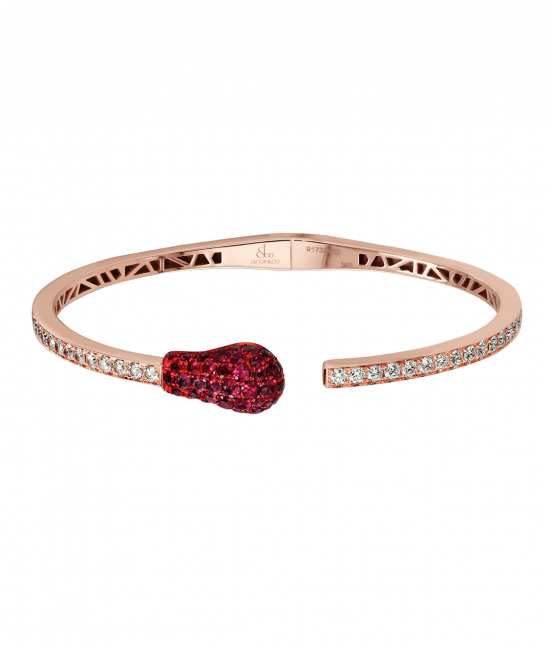 Ruby and Diamond Rose Gold Match Cuff Bracelet 2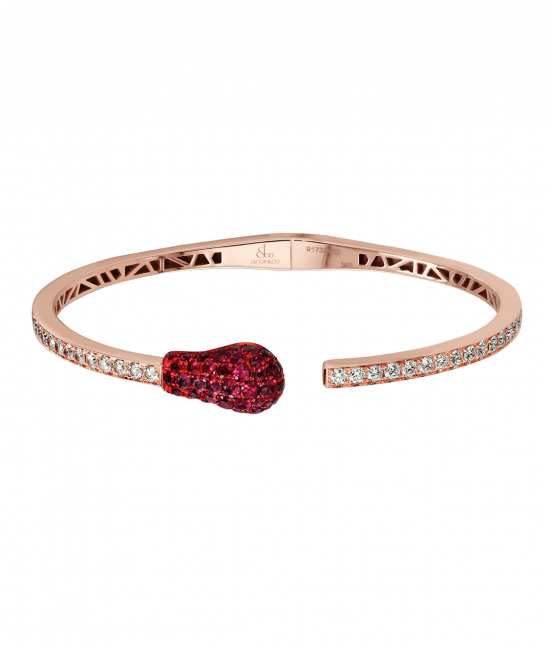 Reference #: 91739662
Size & Material
18K Rose Gold Match Collection Cuff Bangle with 1.89ct Pave Set Rubies on Head (43 Stones) and 1.46ct Pave Set White Diamonds on Bangle (39 Stones).
Full Specifications
Discover More from this Collection
Inspired by the matchstick, this collection is designed to light your fire and that of the one you love. In the earrings, one ear is the match while the other is the fire. This collection also features bangles and pendants, in 18K white and rose gold, including diamonds, blue sapphires, and rubies.