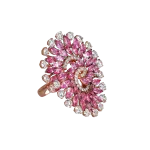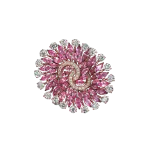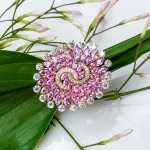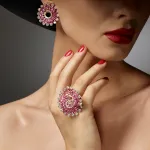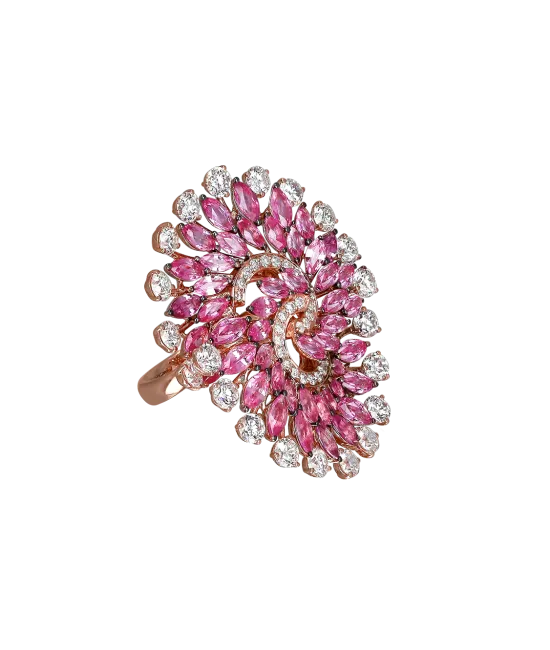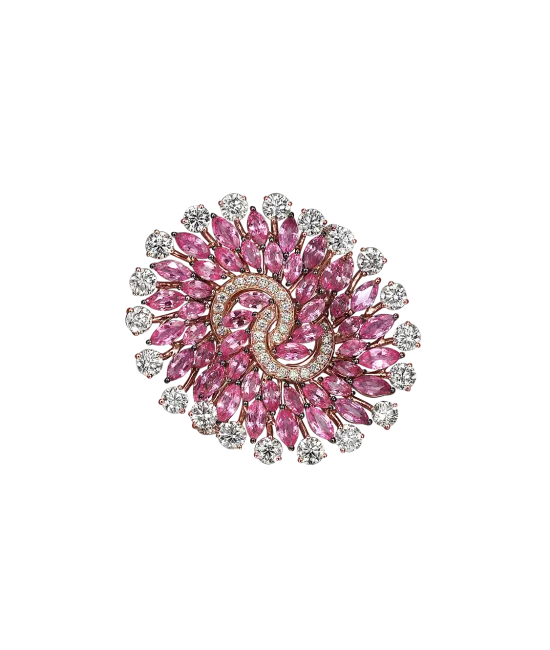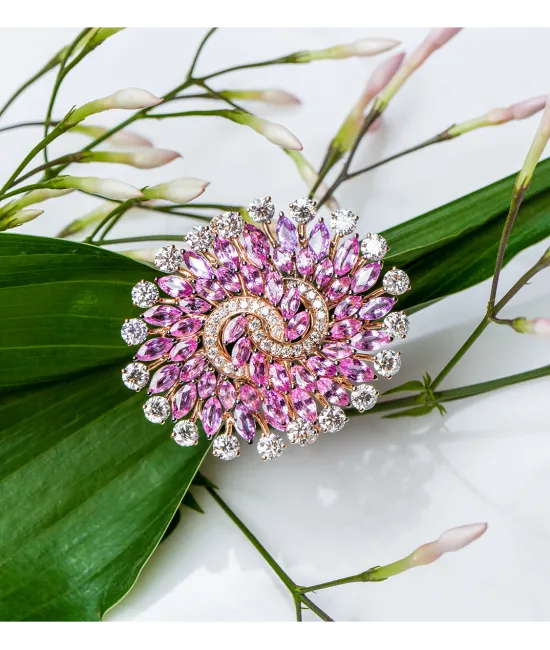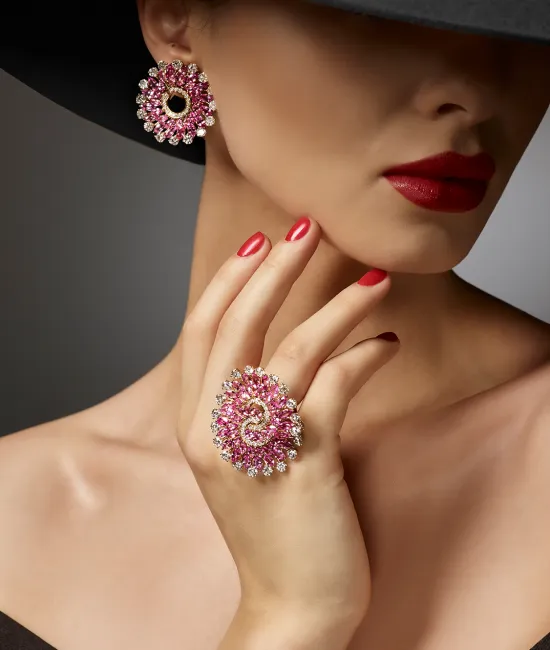 Rose Gold Pink Sapphire Infinia Ring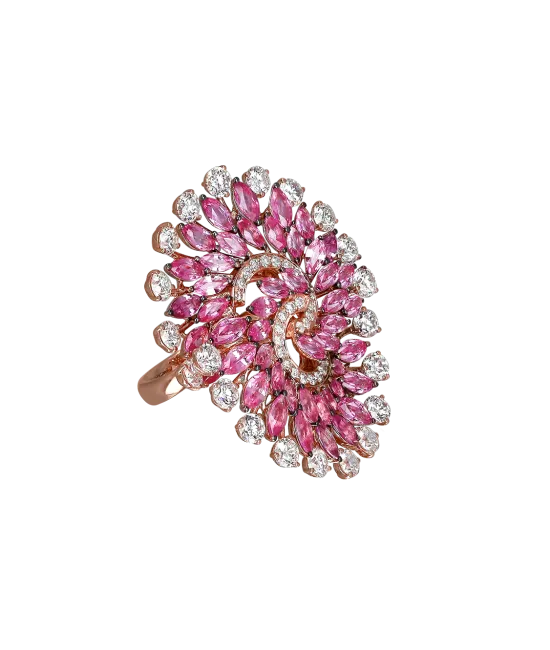 Reference #: 91841844
Description & Details
Jacob & Co.'s Infinia collection captures the impassioned feeling of falling in love and encapsulates it in everlasting form.

Available in marquise cut rubies, white diamonds, or emeralds, interwoven with round cut white diamonds, the Infinia collection is reflective of the universal symbol for "infinity," from which it draws its name. The deep color and timeless nature of the stones, combined with the collection's circular designs, symbolize a cycle of endless infatuation - an infinite love that lasts forever.

Set in 18k white gold, the Infinia collection features heirloom-quality earrings and rings in two available sizes large and small.
Size & Material
18K Rose Gold Infinia Collection Ring with 11.47ct Pink Sapphires and 5.69ct Round Cut Diamonds.

Size:
6.25
Full Specifications
Discover More from this Collection