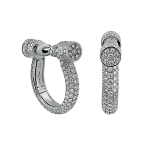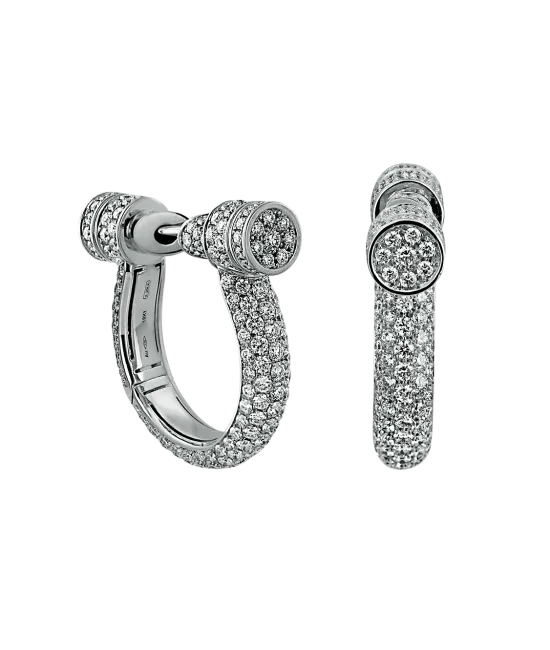 White Gold Full Pave Diamond Estribo Earrings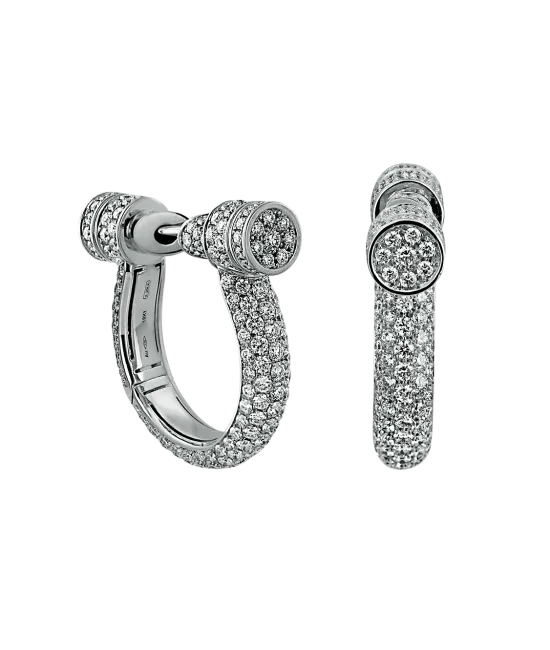 Reference #: 91638006
Description & Details
Inspired by Andalusian Stallions, and the ornate detailing of traditional Spanish tack, Jacob & Co.'s stirrup or "Estribo" collection, offers a bold, yet elegant take on the exquisite adornment practices of Spanish equestrians.

Translating the desires of the rider into the motions of the horse, the estribo is the key instrument allowing the two to move together in seamless choreography. By highlighting this harmonious link between man and animal in wearable form, Jacob & Co. honors the glamorous spirit, and longstanding love affair between the Spanish and their horses with a captivating choker, earrings, bangle and ring.
Size & Material
18K White Gold Estribo Collection Full Pave Diamond Earrings with 5.77ct Pave Set White Diamonds.
Full Specifications
Discover More from this Collection