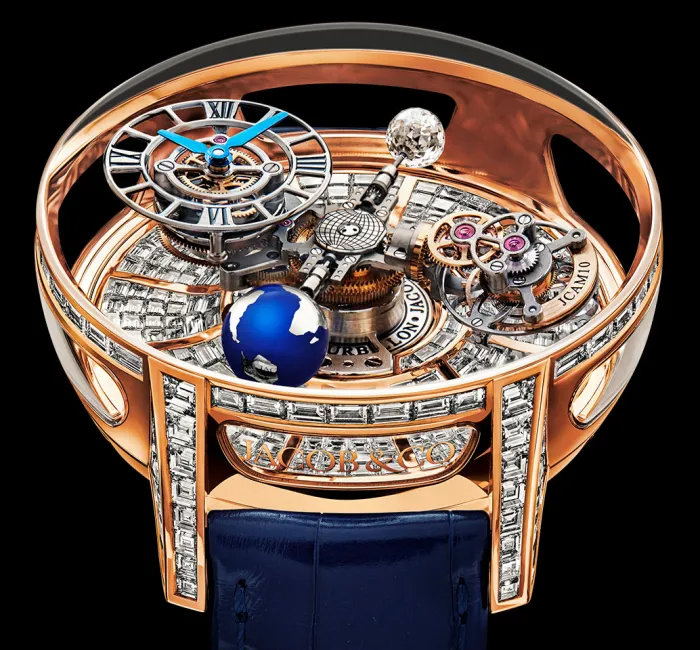 Story
For most of our time on Earth, humans thought the world was flat. In the same vein, since the tourbillon's introduction in 1795, everyone presumed this mesmerizing complication could only be flat and one-dimensional.
In 2014, Jacob & Co. transformed the tourbillon into a vertical, 3D, moving structure on display within a sapphire crystal and precious metal case that puts everything on display. When it was first introduced, the Astronomia Tourbillon's four-satellite structure turned constantly around the dial, making one rotation in 20 minutes. Several years later, never one to leave well enough alone, Jacob & Co. increased the revolutions to 10 minutes.
With the Astronomia Tourbillon Five Minute, Jacob & Co. ups the ante even more -- the four-satellite structure rotates around the dial in an accelerated, and hard to believe, five minutes. This adds even more life and animation to the watch that revolutionized high watchmaking.