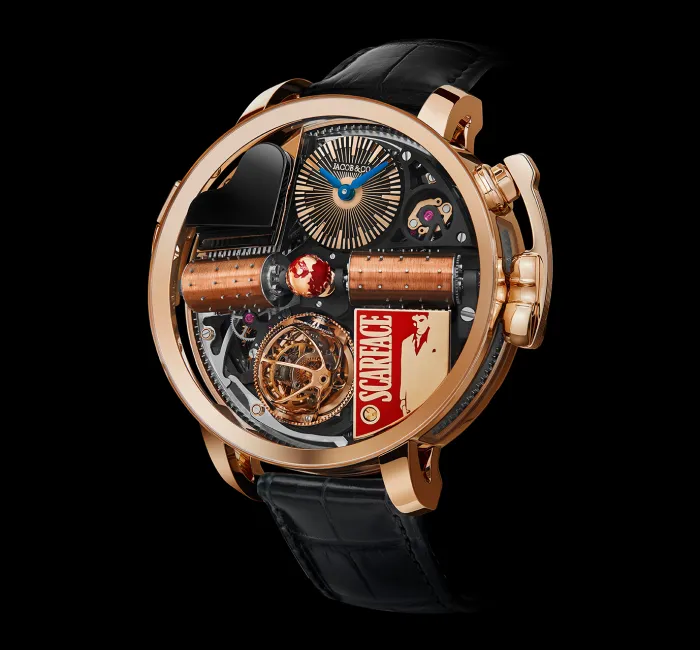 Story
Brian De Palma's Scarface from Universal Pictures had an incredible impact on entire generations of people all around the world.
Memorable lines from the film like "Say hello to my little friend!" "Who put this thing together? Me, that's who! Who do I trust? Me!" "I always tell the truth. Even when I lie" and "Say hello to my little friend!" are etched in our collective social consciousness.
To honor this seminal movie, Jacob & Co. has expanded the Opera collection to include the Opera Scarface, playing "Bolivia" from the movie on the integrated music box. Jacob & Co. worked with Universal Brand Development to create this unforgettable timepiece.