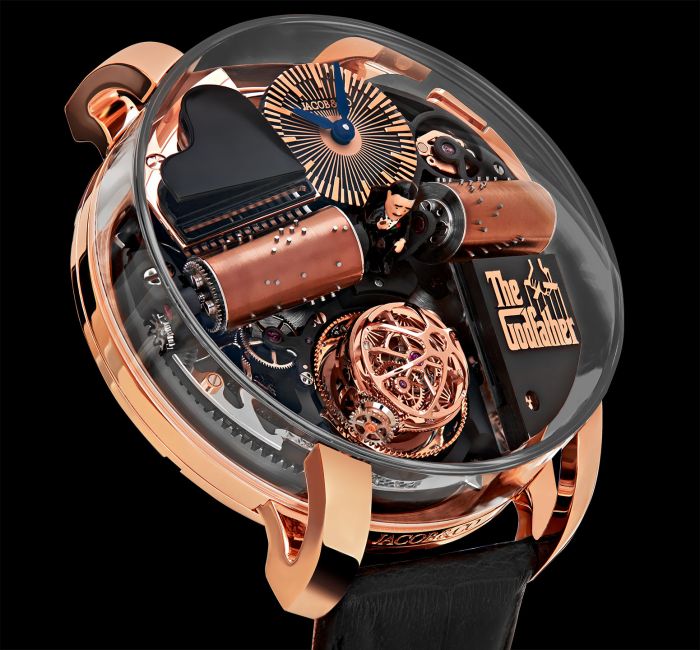 Story
The Opera Godfather Musical Watch combines the world of ultra-high-end watchmaking with the breathtaking romantics and complexity of a mechanical musical box that plays the stirring theme music of Francis Ford Coppola's The Godfather. A true Grand Complication timepiece, the Opera Godfather is powered by its exclusive, 658-component JCFM04 movement; a caliber of absolutely peerless construction and an unmatched capacity to amaze and entertain.
Created in official partnership with Paramount Pictures, the producer and distributor company of The Godfather, the Opera Godfather utilizes its bespoke complication of two rotating drums with a total of 36 teeth turning against two combs to play a melody of 120 notes of The Godfather theme music.
It isn't all just about the music: the Opera Godfather relies on a spectacular triple-axis gravitational tourbillon to ensure accurate timekeeping, and to represent Jacob & Co's cutting-edge watchmaking expertise. A combination of steel, brass, platinum and titanium components in the JCFM04 caliber, as well as their hand-finished decorations connect the artistic and technical sides of the Opera.
Godfather.