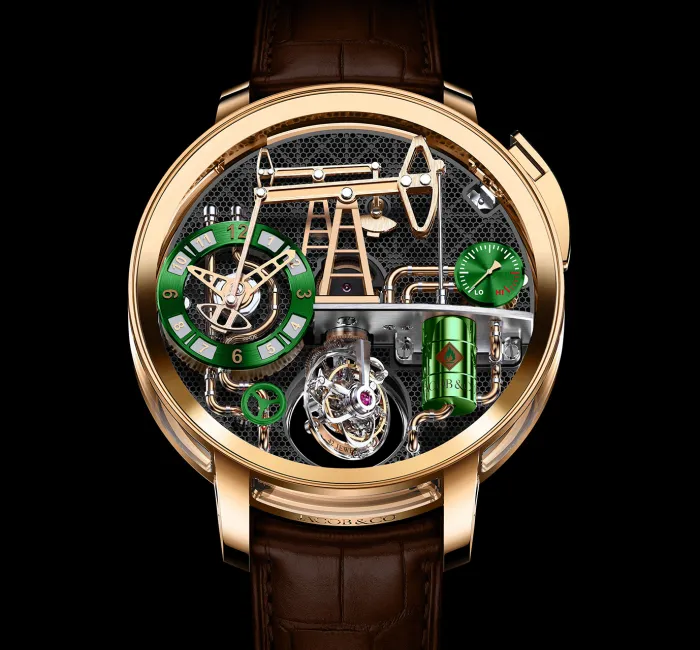 Story
The tradition of automatons in watchmaking is long and varied, normally with a very traditional focus. Jacob & Co. excels in traditional watchmaking with a modern twist, which perfectly describes the Oil Pump Green. It's a traditional automaton with a contemporary subject: the oil industry.
"I have many, many friends in the oil business, who came to me to develop something special for them," says Jacob Arabo. "I saw what was on the market and I knew they wanted something more interesting and cooler. I had been talking with my engineers for three years to design this. What we have come up with is the real thing, it takes you straight to the oil fields."
The two 18K gold derricks move on demand, and there is even an "oil reserve" on the dial of the watch that serves as a power reserve indicator.
Several of the elements on the dial are in green, including a replica of an oil pressure gauge that serves as a power reserve indicator, the oil barrel, and the subdial time display with Arabic hour markers.