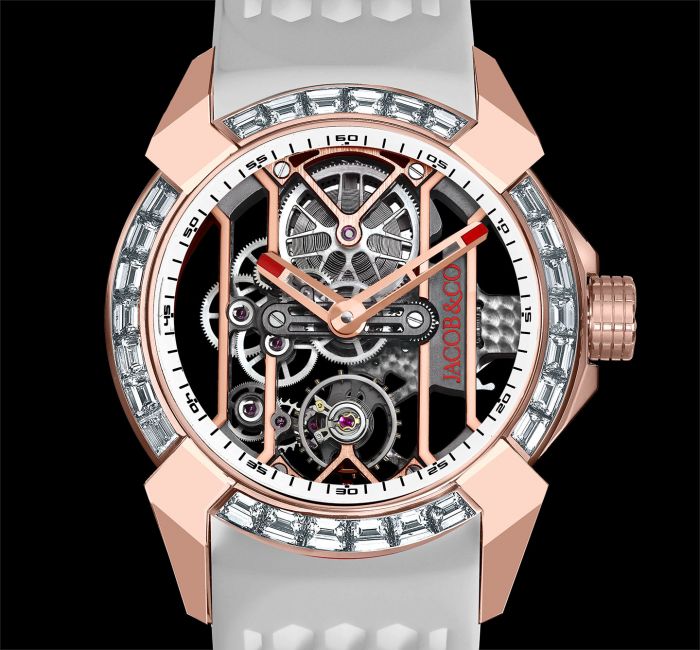 Epic X Rose Gold Baguette White
The Epic X Tourbillon is a modern evolution of one of the most traditional forms of watchmaking. The open-worked, or "skeletonized" timepiece allows the movement to be visible both through the dial and the back of the watch, with as much metal removed as possible without compromising functionality. The goal of the watchmaker crafting an open-worked watch is to achieve the highest level of transparency possible; the challenging combination of visual lightness with structural integrity. Adding to the fascination on display is the tourbillon in the six o'clock position, which is also skeletonized, and the beautiful gemstones set on the case and structures of the timepiece.
The Epic X Tourbillon case is bold and elegant, yet robust, so it can truly accompany you through your day, to the office, out for a casual dinner or even to an elegant party.