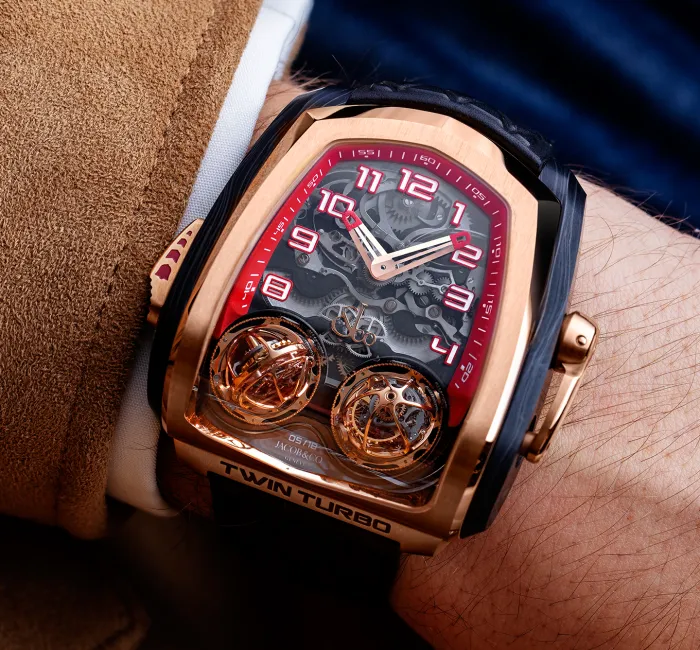 Story
The Twin Turbo combines the exhilarating energy experienced in the world's fastest automobiles with the unparalleled refinement and mechanical complexity only present in the universe of ultra-high-end watchmaking. The Twin Turbo features two triple-axis tourbillons, the most complicated, technically most challenging and visually most encapsulating among all tourbillons. With this marvelous engineering solution, the Twin Turbo depends on two regulating organs, each encased in their delicate cages, spinning through space in a succession of lightning fast, yet calculated movements.
Part of the Twin Turbo's 581-component JCFM03 Exclusive Jacob & Co caliber is a decimal minute repeater - the most exotic and rarest of all chiming complications. Push the slide set into the left-hand side of the Twin Turbo's 18K Rose Gold case to hear the crystal-clear sound of its cathedral gongs.
The Twin Turbo is another incredibly novel Jacob & Co creation, one that is like no other to have ever existed in fine watchmaking before. Be the one to feel the energy of its two beating hearts and listen to its movingly beautiful chime - experience haute horlogerie like never before.