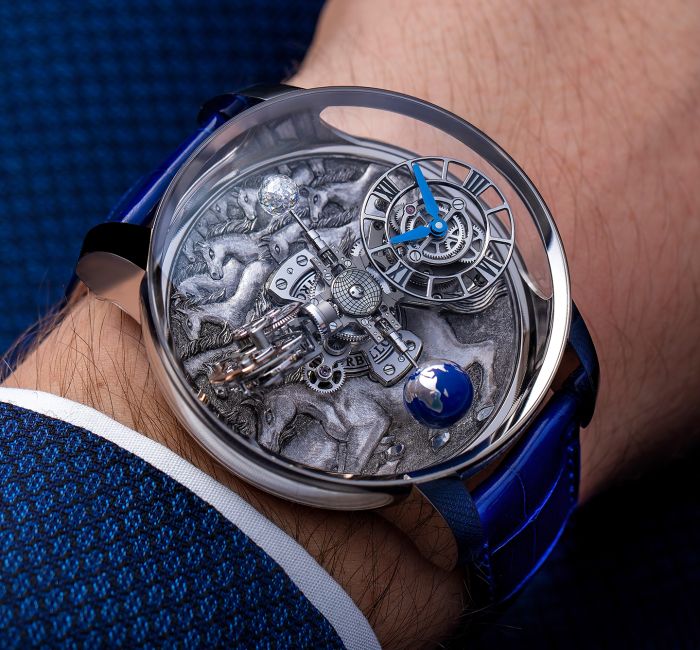 Story
When the Astronomia Tourbillon was introduced in 2014, the re-invention of the tourbillon in a vertical orientation and the constant turning of its four satellites garnered most of the attention.
What led to the development of the Astronomia Art Collection, however, is the incredible sapphire crystal and precious metal case, which puts everything inside on display.
Soon arose the idea to develop special works of art to put inside the Astronomia Tourbillon, using its sapphire crystal and precious metal case as a gallery, while still showcasing the incredible Astronomia tourbillon movement. The brand started with dragons, octopi, spiders, horses and more. Incredibly successful, Jacob & Co. has expanded the Astronomia Tourbillon Art Collection every year since. Now comes the Astronomia Art Stallion.
The herd of wild horses is a universal symbol of freedom, solidarity and endless possibilities. In a uniquely vivid interpretation of the beast's natural and wild beauty, the Stallion is the focus of the latest Astronomia Art piece from Jacob & Co.