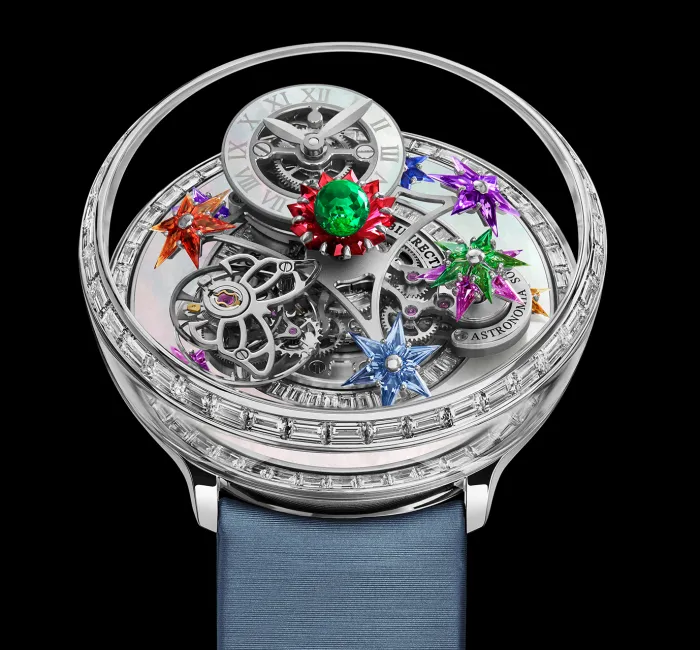 Story
With the exquisite Fleurs de Jardin watch, the time is always springtime.
Inspired by the sophisticated mechanism of the Astronomia Solar, the Fleurs de Jardin, which was in development for more than a year, makes high watchmaking colorful and feminine. The upper three arms of the vertical movement -- the flying tourbillon, brilliant flowers of kite-shaped gemstones, and the time display -- turn clockwise in ten minutes, while kite-shaped flowers of amethyst, pink and icy blue sapphires, tsavorites, citrines, orange garnets and rubies rotate counter-clockwise around a mother-of-pearl dial once every ten minutes.
On top of it all, like the sun above a garden of flowers, is a 288-facet Jacob-cut® gemstone.