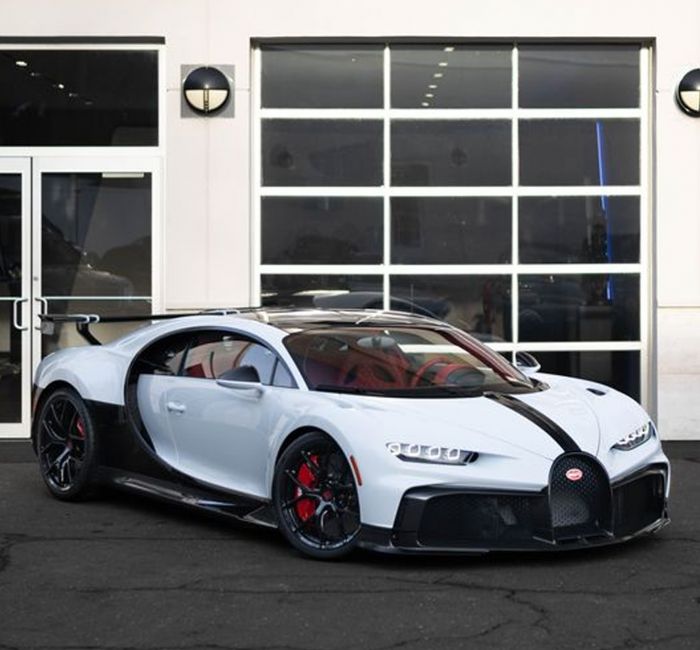 Story
It started with an idea conceived by Jacob & Co. together with Bugatti - how to reproduce the visceral sensation of the iconic Bugatti 16-cylinder engine in a timepiece.
After almost a full year of development, the answer is here in the form of the Bugatti Chiron Tourbillon. Everything is designed to honor the Chiron in a timepiece. The case is inspired by the flowing lines of the Chiron and the movement, or
"engine block," intended to duplicate the Bugatti engine, is placed under a massive sapphire crystal, on display for all.
The newest model in this collaboration is the Bugatti Chiron Red and Black "piece unique" that is being sold exclusively through the Watches of Switzerland showroom in the Wynn Las Vegas resort. The timepiece was created to celebrate the arrival of the first Bugatti Chiron Red and Black production car in the U.S.
This timepiece has many of the same features of other Bugatti Chiron Tourbillon including the groundbreaking engine animation and the tourbillon positioned at a 30º incline.

However, it also has details unique to the car that was delivered in the U.S., including a black, red and white color scheme and a three-crown dashboard-style display for the watch.