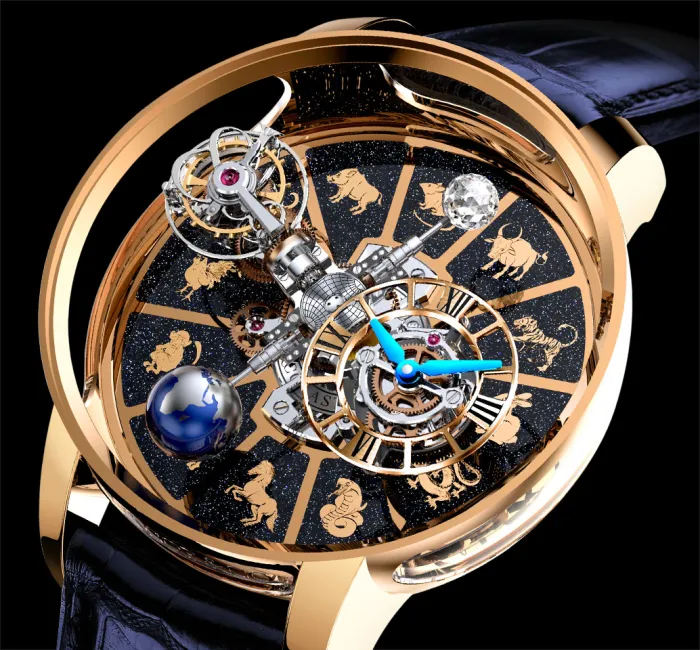 Story
In the Astronomia Tourbillon Chinese Zodiac, the famous four-armed, vertical, triple-axis tourbillon movement is on full display, as is a special 18K rose gold base featuring 12 aventurine sections with the Chinese Zodiac animals crafted in matching 18K rose gold.
The first official Chinese Zodiac, featuring 12 animals and divided by birth year, was established during the Han dynasty (206 B.C. - 9 A.D). Each of the 12 animals stands for one year in a 12-year cycle, one day in a 12-day cycle and one two-hour segment of a 24-hour day.
This version of the Astronomia Solar Chinese Zodiac is special as the Rat -- representing forthrightness, generosity, and an outgoing nature -- is at the 12 o'clock position on the dial, since the Rat is the first Chinese Zodiac sign.