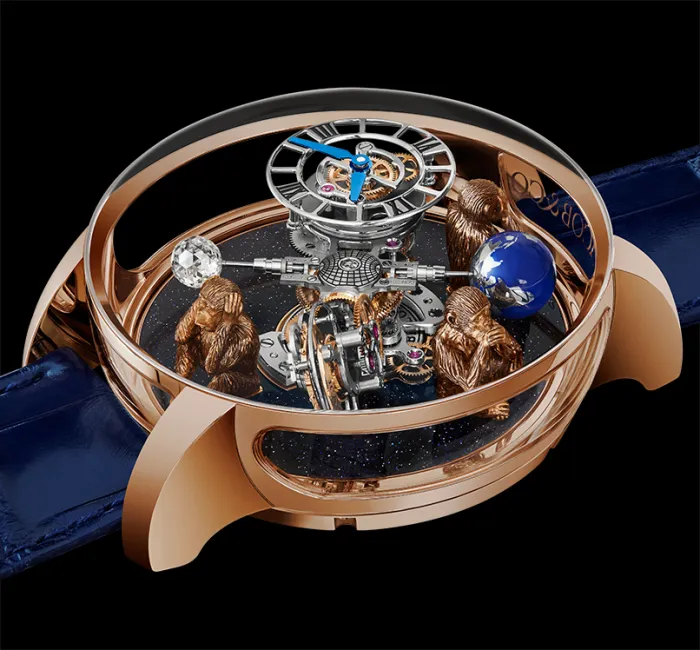 STORY
See No Evil, Hear No Evil, Speak No Evil

The Three Monkeys who see no evil, hear no evil and speak no evil have been a part of world culture for many centuries. Now, Jacob & Co. immortalizes these sculptures in the new Astronomia Art Three Monkeys.
Inspired by Japanese philosophy, the hand-engraved 18K rose gold sculptures depict Mizaru, who covers his eyes, and sees no evil; Kikazaru, who covers his ears, and hears no evil; and Iwazaru, who covers his mouth, and speaks no evil.
The Three Wise Monkeys illustrate the idea of protecting yourself from evil in all forms.
The power of symbolism behind the Three Monkeys is so influential that it has been a guiding force for many, so much so that the Indian activist and politician Mahatma Gandhi's one notable exception to his possession-free life was a small statue of the Three Wise Monkeys.