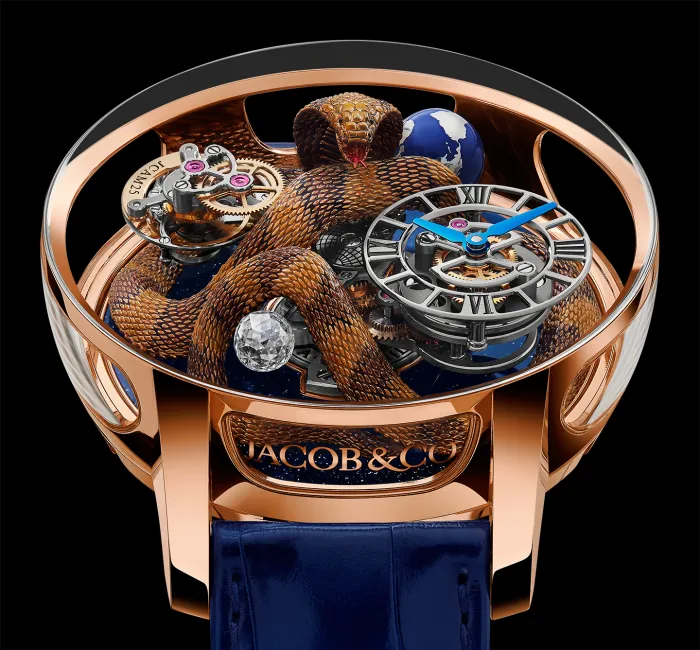 Story
Rising from the center of the Astronomia, the cobra uses its powerful gaze to mesmerize its prey... you.
Jacob & Co.'s newest art piece, the Astronomia Art Cobra, is a masterpiece combining both high art and high watchmaking.
The cobra symbolizes many things in cultures around the world: wisdom, enchantment, hypnosis, protectiveness, courage, and confidence.
When challenged, the cobra strikes the pose you see in this magnificent timepiece - it raises its head, expands its hood and is ready to attack. The body of the cobra winds around the high watchmaking tourbillon movement, protecting it, and you, from harm.