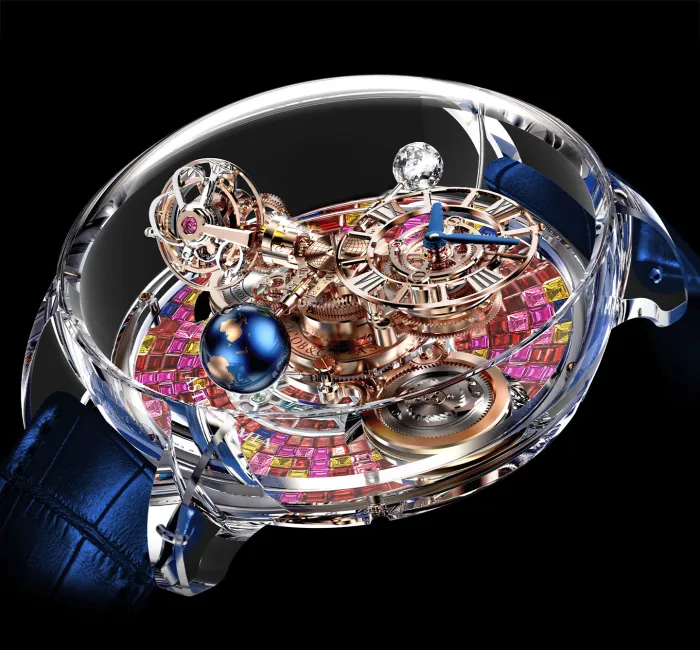 Story
The Astronomia is the embodiment of 21st century ultra-high-end watchmaking and a globally recognized symbol of Jacob & Co watchmaking expertise. A world-first both in the boldness of its unprecedented concept and its entirely mechanical construction, the Astronomia has gone beyond impressive horological achievements to becoming an outstanding multidisciplinary engineering accomplishment.
At the center of the Astronomia is an unprecedented four-arm movement. Attached to each arm is a novel complication. Two of the complications have earned patents because of their design and engineering. The other two are original works of art that highlight Jacob & Co.'s skilled craftsmanship. When combined, they contribute to a spectacle of moving objects that rotates and floats inside a spectacular sapphire crystal case.
Introduced in 2018, the Astronomia Flawless was named after the unique case made entirely of sapphire crystal. "Flawless" normally refers to the highest grade of diamond clarity. Thus, the name of this watch is a fitting interpretation for the crystal-clear sapphire case of the Astronomia Flawless.
The Astronomia Flawless Multicolor adds to this story by paving the base of the case with 281 multicolored sapphires.