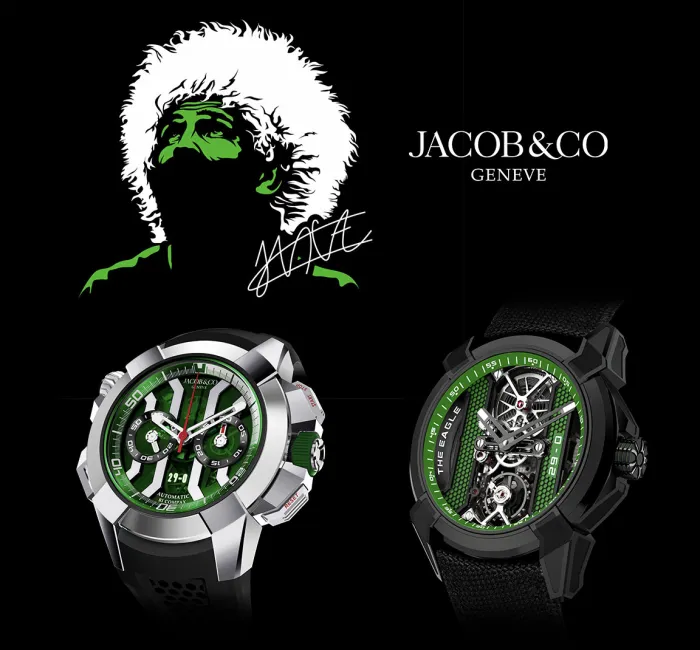 The Partnership
Jacob & Co. founder and chairman Jacob Arabo is a lover of the fight game and has attended many MMA fights over the years.
"I am a huge fan of Khabib," says Mr. Arabo. "I have been following his career for a long time and when his team approached us about working together to create some limited-edition watches, I was very excited. For me, Khabib is the best pound-for-pound fighter on the planet and he fits the brand to a 'T.' In more ways than one, it's Khabib's time."
For Khabib, the partnership makes complete sense. "I'm unlike any other fighter today and Jacob & Co. is the same way, different from every other brand," he says. "We fit perfectly together."