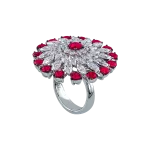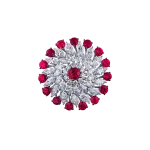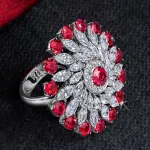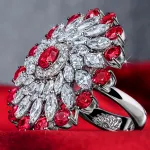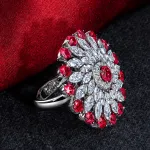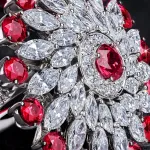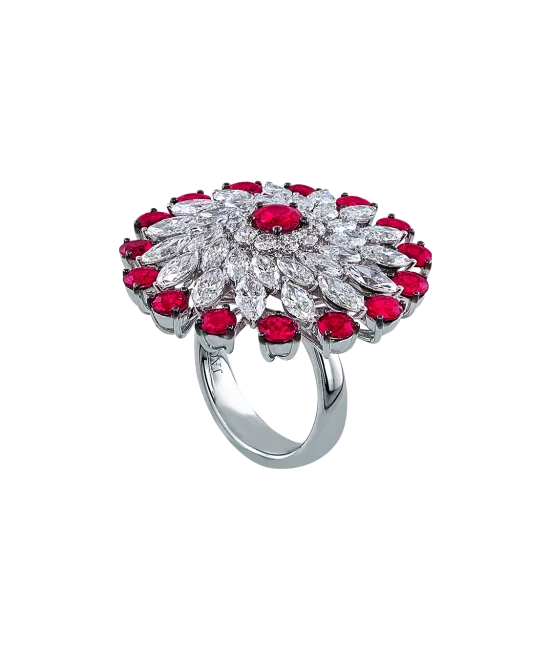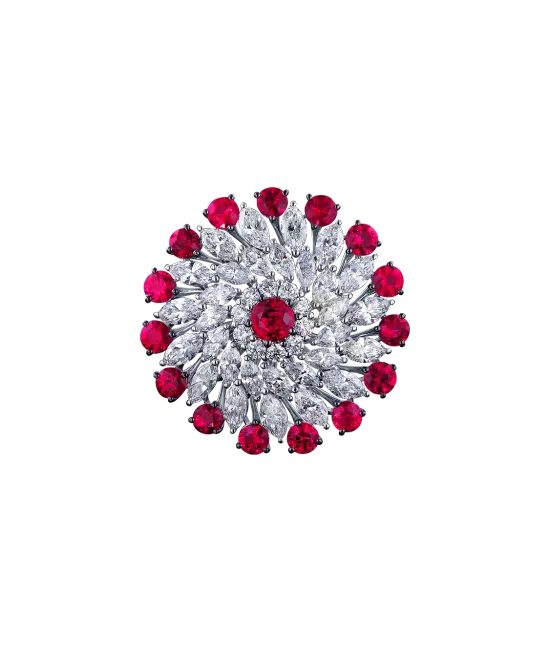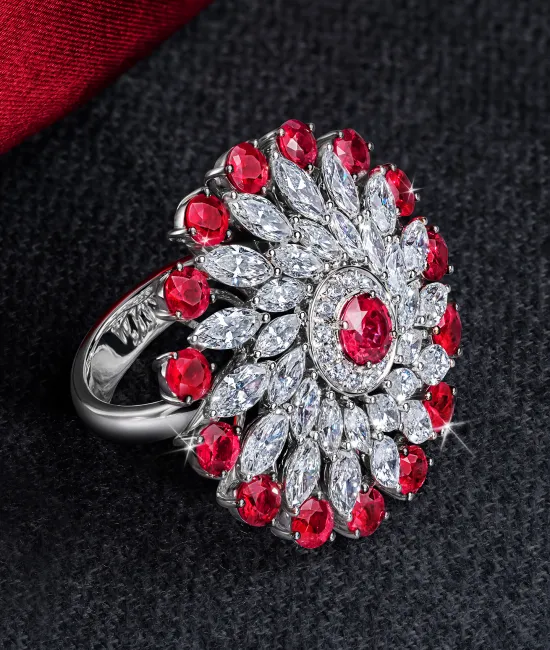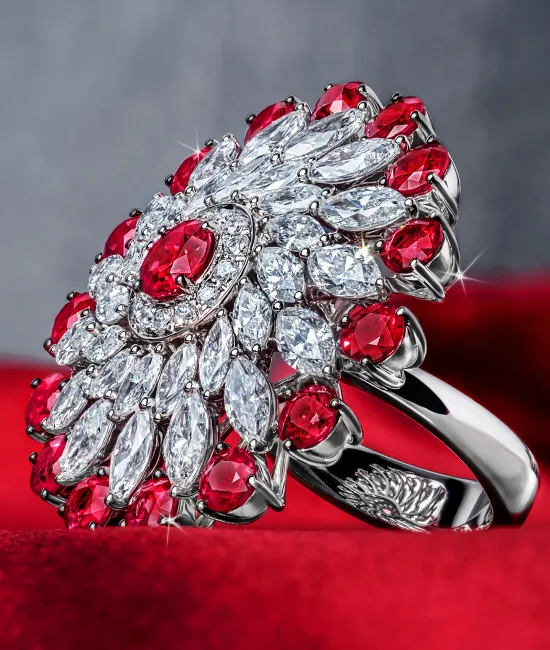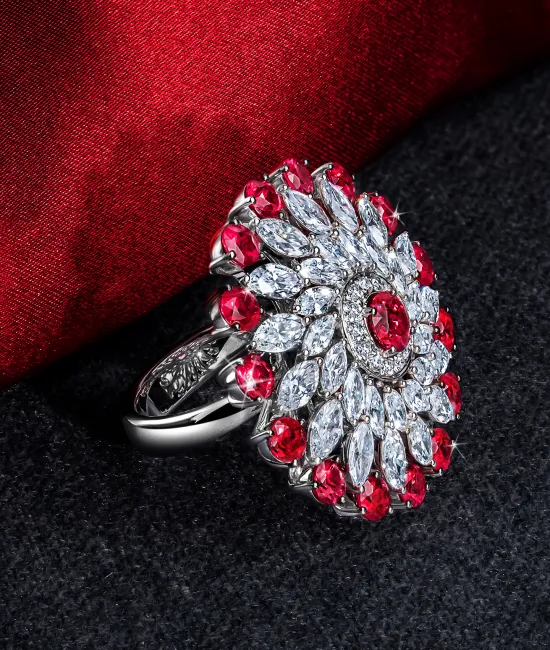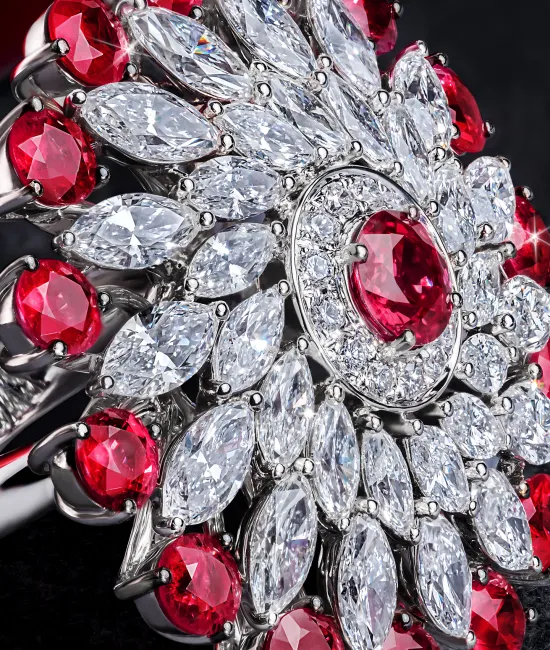 Rubies and Round Cut Diamonds Ring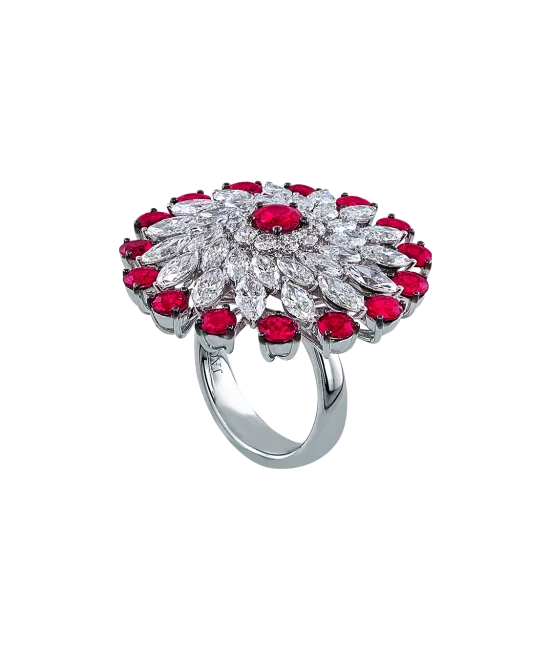 Reference #: 92046461
Description & Details
The Jacob & Co. Infinia collection is an endless love poem with multicolored gems and diamonds set in 18K white gold. The circular patterns, the universal symbol of infinity, represent a cycle of infatuation, capturing the impassioned feeling of falling in love and encapsulating it in an everlasting form.

The collection features a choice of rubies, white diamonds, sapphires and emeralds in various combinations, from full sparkling diamonds to a kaleidoscope of precious gems. They are available in tapered baguette or marquise shapes interspersed with round diamonds.

The Infinia collection of earrings and rings symbolize a cycle of endless devotion – an infinite love that lasts forever.
Size & Material
18K White Gold Infinia Collection Ring with 5.75ct Rubies and 4.63ct Round Cut Diamonds.
Discover More from this Collection