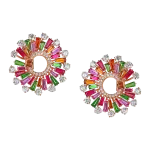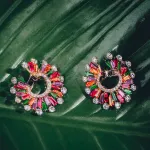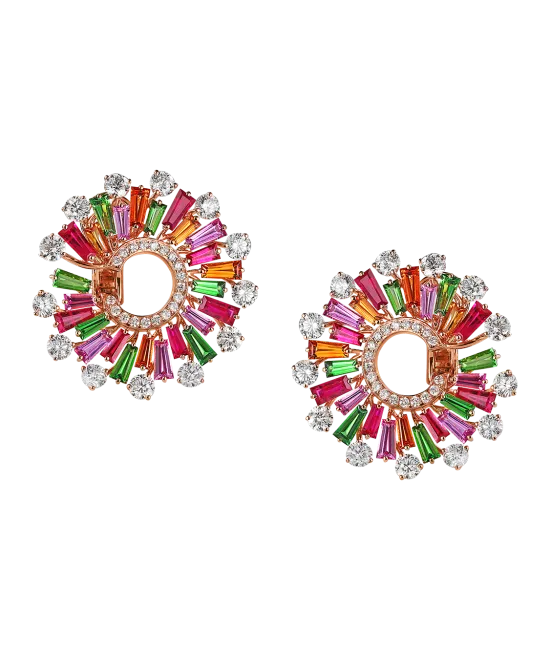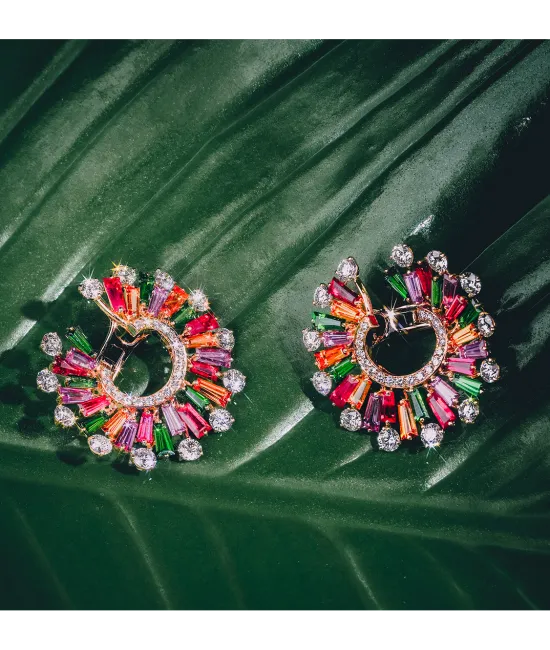 Multi-Color Infinia Earrings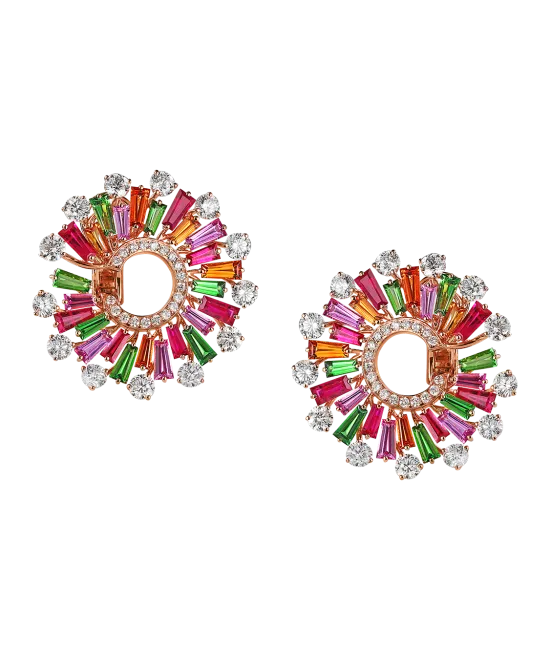 Reference #: 92148518
Description & Details
The Jacob & Co. Infinia collection is an endless love poem with multicolored gems and diamonds set in 18K white gold. The circular patterns, the universal symbol of infinity, represent a cycle of infatuation, capturing the impassioned feeling of falling in love and encapsulating it in an everlasting form.

The collection features a choice of rubies, white diamonds, sapphires and emeralds in various combinations, from full sparkling diamonds to a kaleidoscope of precious gems. They are available in tapered baguette or marquise shapes interspersed with round diamonds.

The Infinia collection of earrings and rings symbolize a cycle of endless devotion – an infinite love that lasts forever.
Size & Material
18K Rose Gold Infinia Collection Small Size Multi-Color Earrings with 3.07ct Tapered Baguette Cut Pink Sapphires, 2.41ctTapered Baguette Cut Orange Sapphires, 3.40ct Tapered Baguette Cut Rubies, 3.22ctTapered Baguette Cut Tsavorite, 6.23ct Round Cut Diamonds.
Discover More from this Collection