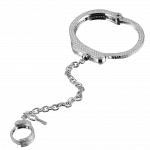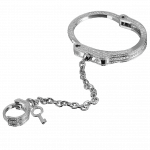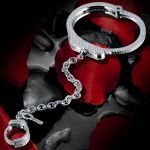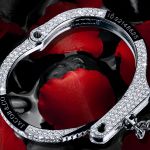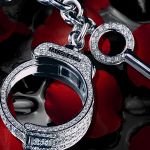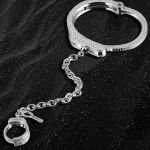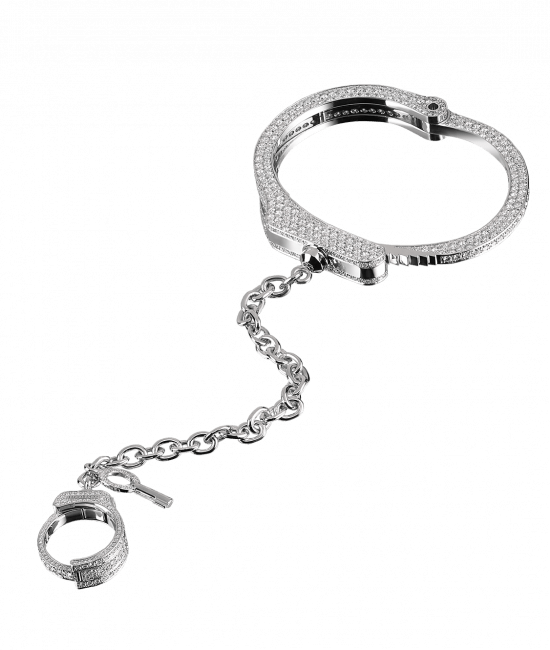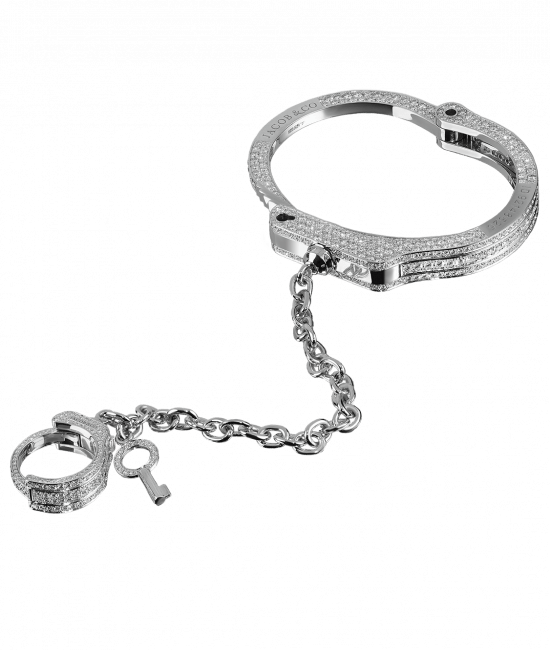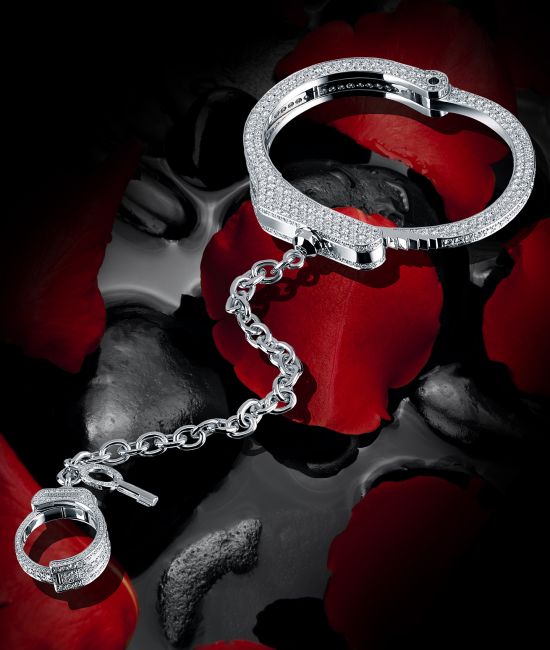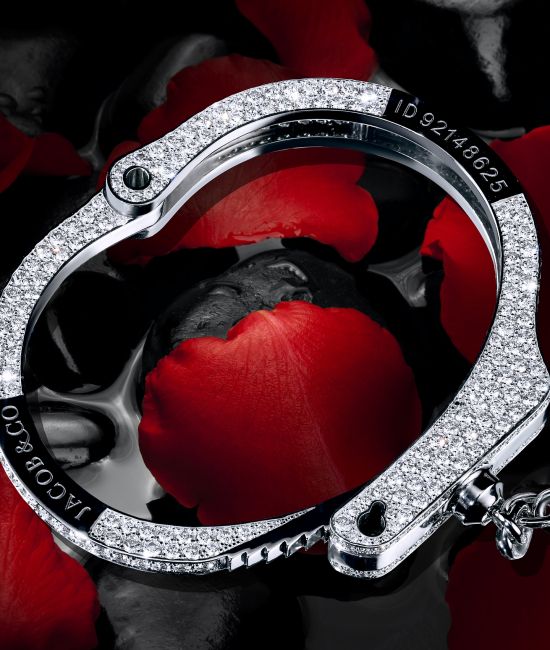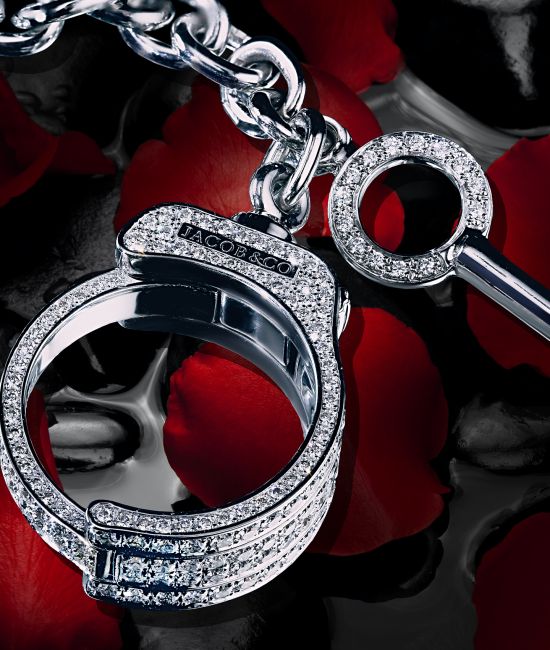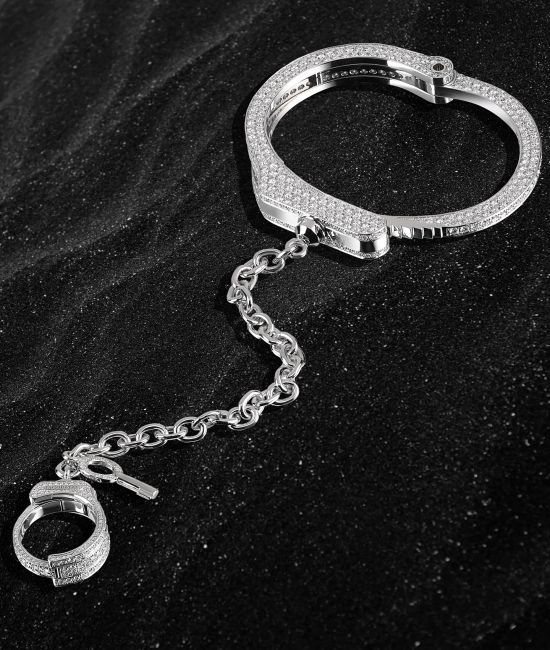 Key Cuff Full Pave Wristlet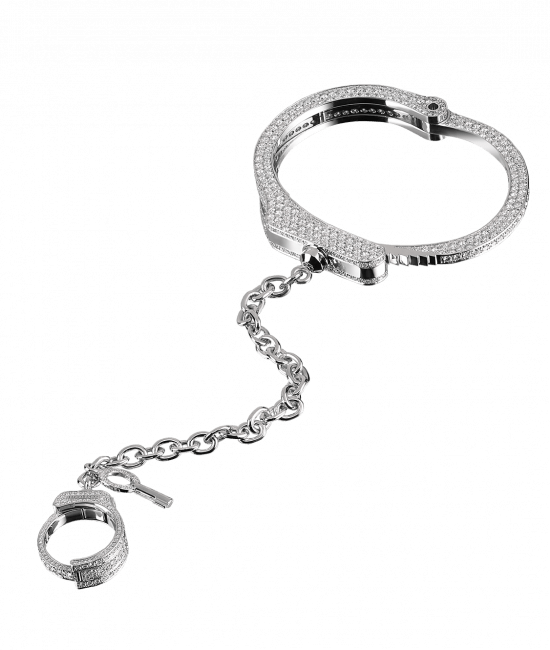 Reference #: 92148625
Size & Material
18K White Gold Multi Layer Large Key Cuff Full Pave Wristlet with 17.47ct Pave Set White Diamonds and a Key on Link Chain.
Discover More from this Collection
The Key Cuff Collection is the physical interpretation of what it means to be wonderfully, hopelessly enslaved by love, to be a captive of the heart, the spirit, and the soul. Forged of 18K gold into a lustrous handcuff with a functioning key attached to the cuff by a solid link chain the Key Cuff is the perfect gift for the one who has captured your heart. Available in white gold, and rose gold with diamond pavé.