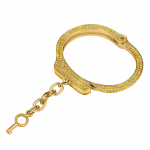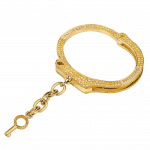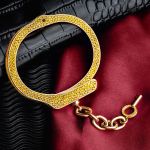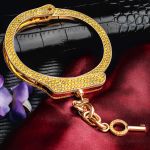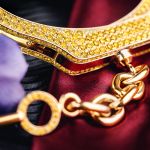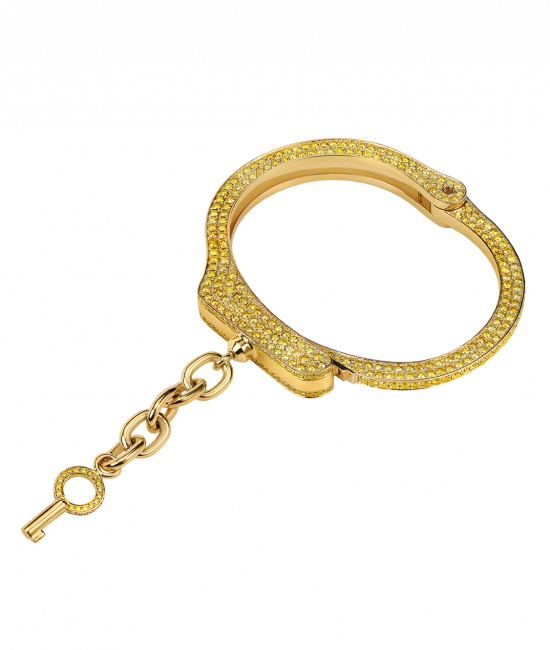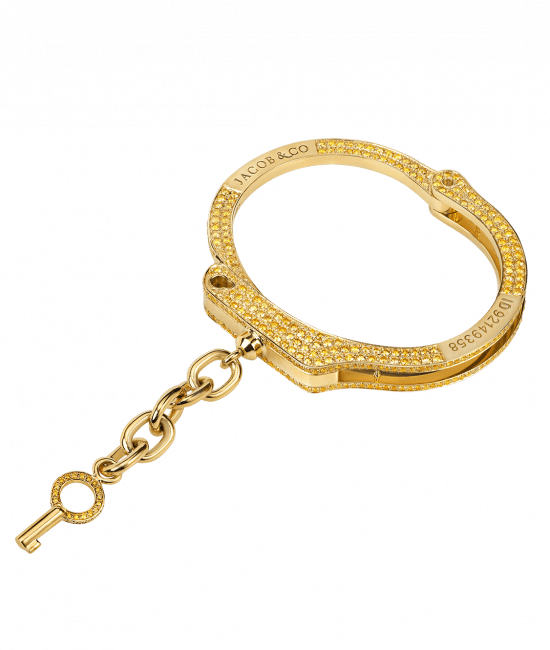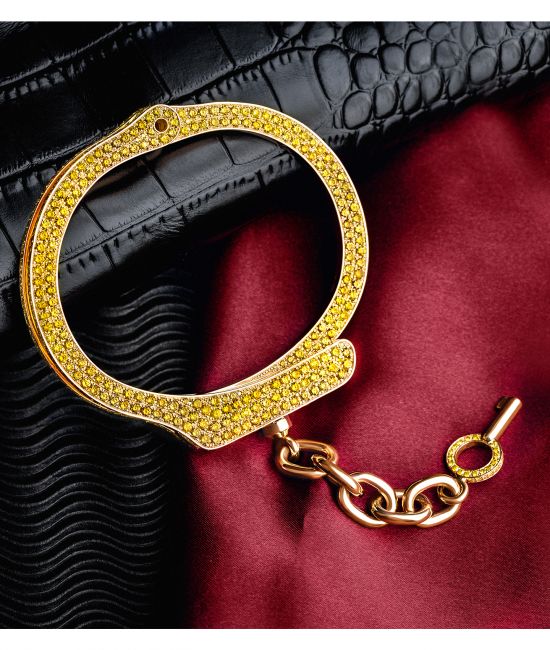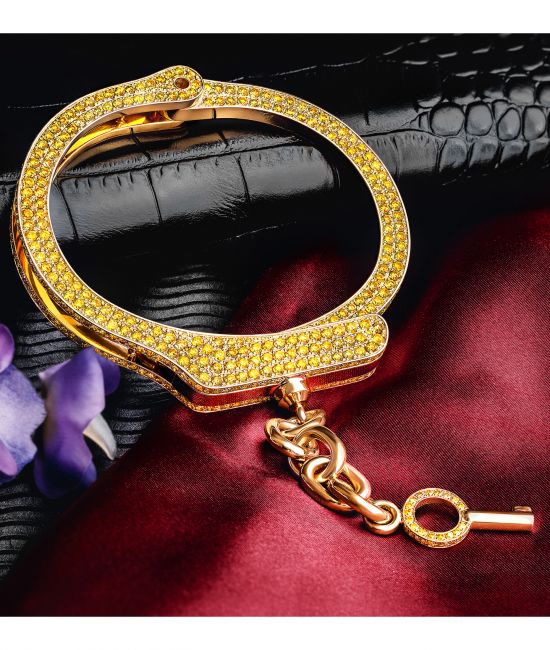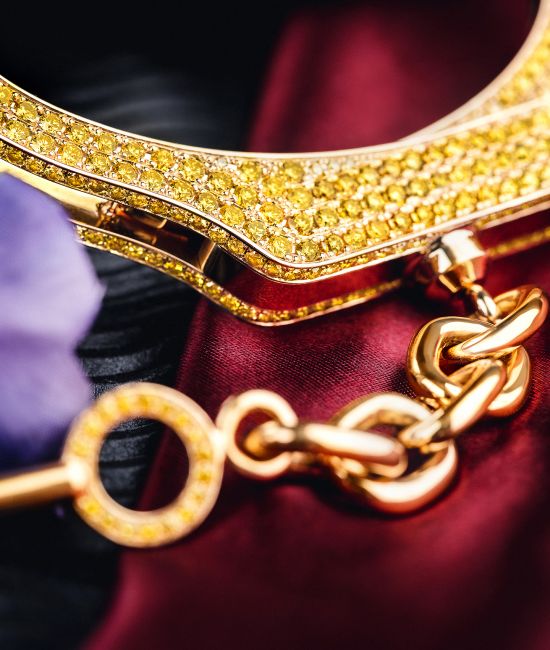 Key Cuff Full Pave Bracelet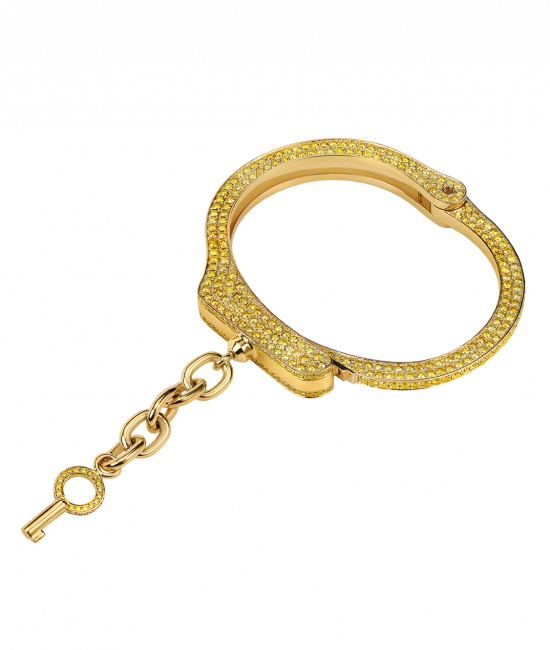 Reference #: 92149358
Size & Material
18K Yellow Gold Thick Key Cuff Full Pave Bracelet with 19.68ct Round Cut Yellow Diamonds, Link Chain and Key.
Discover More from this Collection
The Key Cuff Collection is the physical interpretation of what it means to be wonderfully, hopelessly enslaved by love, to be a captive of the heart, the spirit, and the soul. Forged of 18K gold into a lustrous handcuff with a functioning key attached to the cuff by a solid link chain the Key Cuff is the perfect gift for the one who has captured your heart. Available in white gold, and rose gold with diamond pavé.