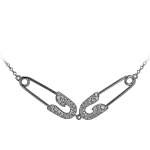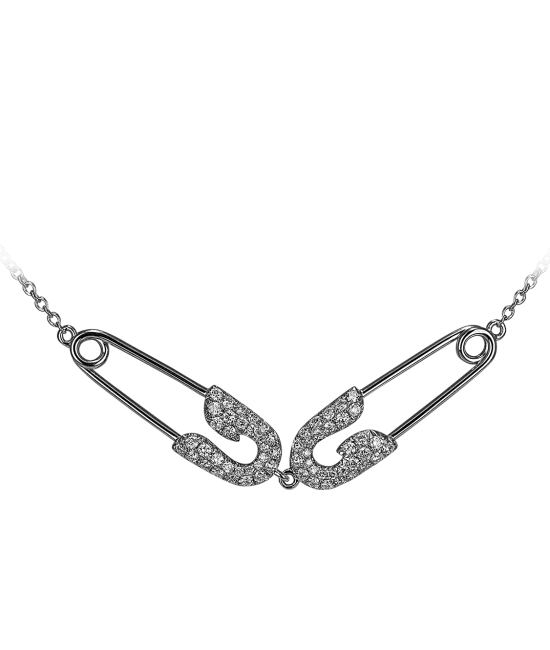 Small White Gold Diamond Double Safety Pin Necklace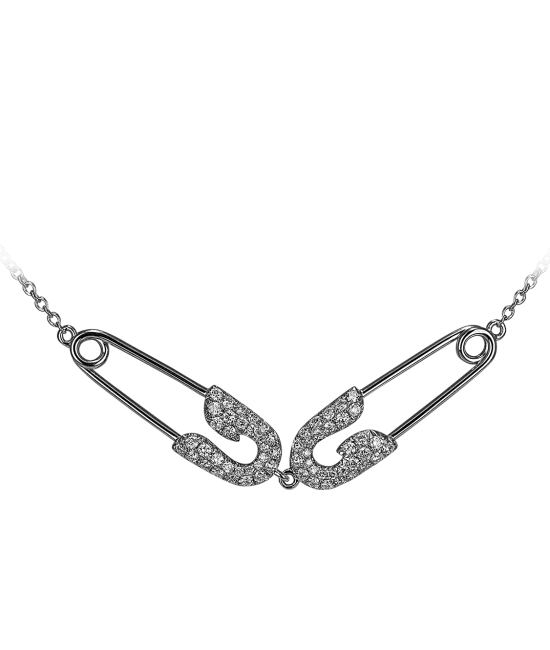 Reference #: 91637401
Description & Details
Safety Pin draws upon the safety pin's traditional symbolism of protection and unity and features cuff bracelets, earrings and pins in rose gold with diamonds or pink sapphire embellishments and white gold accented with blue sapphire stones. The superb craftsmanship and quality transform a common everyday object to a coveted conversation starting novelty.
Size & Material
18K White Gold Safety Pin Collection Necklace with 0.48ct Pave Set White Diamonds.

Size:
Length: 5 cm; Chain: 16"
Full Specifications
Discover More from this Collection