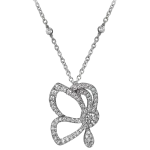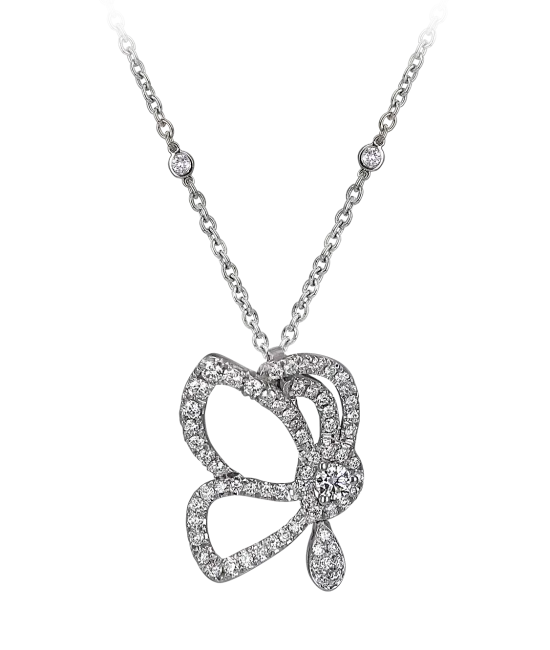 Papillon Diamonds Pendant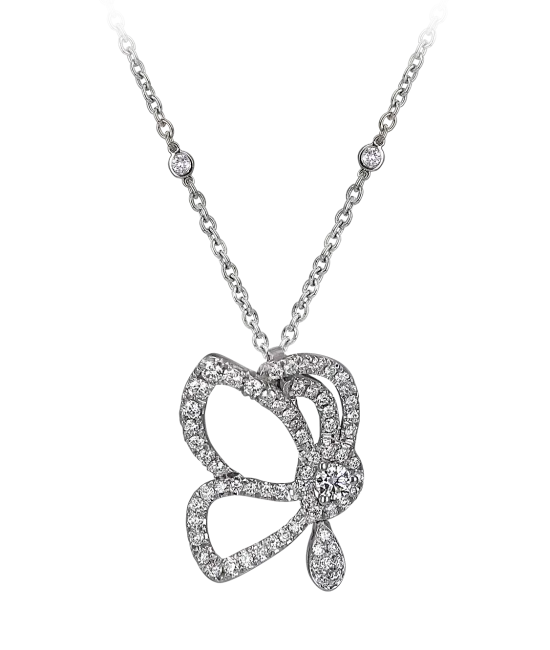 Reference #: 91638619
Description & Details
A more formal and most definitely elegant diamond drop and stud earrings with a splendid ring. The new drop earrings capture the moment a butterfly takes flight from a bed of flowers.

Artfully depicted as intertwined open wing butterflies with pave white diamonds and pink sapphires, the butterflies depart from blossoms set with white diamonds attached by delicate 18k gold chain work with diamond pave dew drops sprinkled below.

The stud earrings and ring portray the beautiful gem set butterflies as if gently poised on the ears and finger. Wings set with white diamonds and pink sapphires seemingly about to fly away.
Size & Material
18K White Gold Papillon Diamonds Collection Pendant with 0.70ct Pave Set White Diamonds, 18" Gold Chain with 0.29ct Round Cut Diamonds.

Size:
Length: 2 cm; Width: 1.5 cm
Full Specifications
Discover More from this Collection