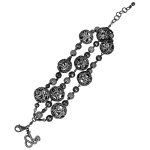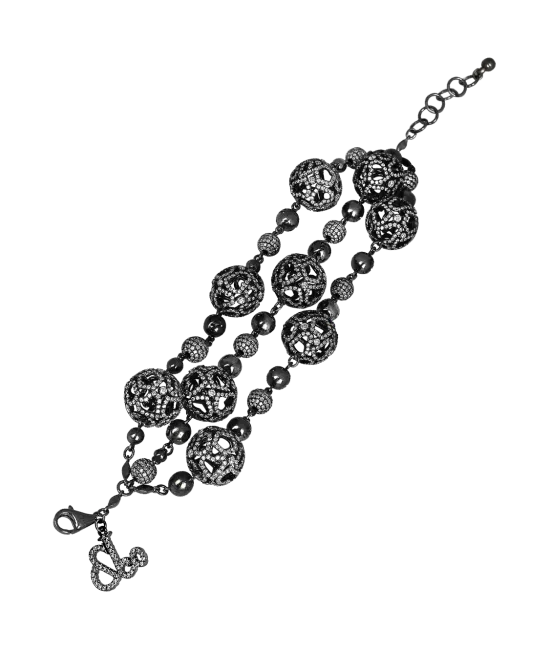 Lace Black Plated Diamond Lace Bracelet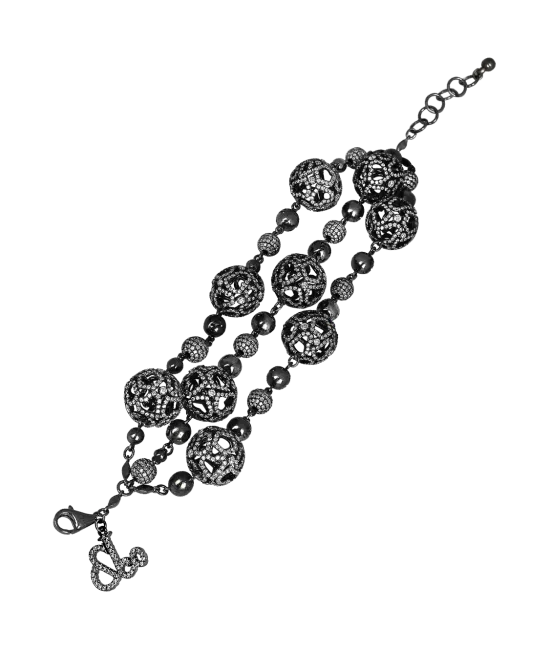 Reference #: 91431105
Description & Details
Artfully designed and expertly crafted in a wonderful collection of sparkle and shine, is a light inspired presentation of balance and proportion in precious metals and stones that seem to float when worn.
Size & Material
18K black plated gold bracelet set with 2,754 brilliant cut diamonds totaling 11.20 carats.

Size:
Balls Diameter - Nine Lace Balls 14mm, Nine Pavè Balls 6mm, Eleven Logo Balls 6mm, Nine Shiny Balls 3-6mm.
Full Specifications
Discover More from this Collection