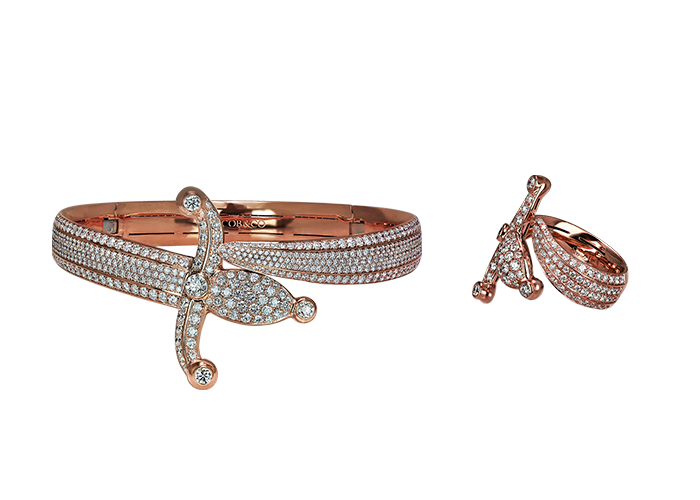 Espada Collection
A definitive symbol of powerful men, swords are often depicted in the hands of our great leaders, raised in the air as if to solidify their status in the eyes of the world.

Although the Espada Collection serves to honor this gloried tradition, winding the historically masculine symbol of the sword sensually around the neck of a woman, Jacob & Co. additionally speaks to the inseparable bond between the two forces; underscoring women's enchanting ability to bend the will of men with their own feminine strength.

Process
Ready to get started?