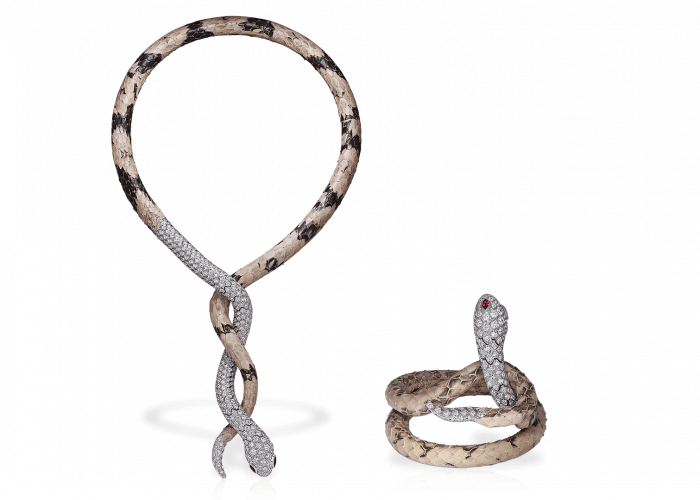 Cerastes
A creature of Greek legend, the cersastes is the most flexible of all serpents, a slithering symbol from the ages embodying seductive charms and alluring danger.

Jacob & Co. offers two jeweled interpretations of one of the most exotic and dangerous of nature's vipers.

The Gold and Snakeskin necklace and bracelet wrap and twist sensually around the body like the serpent who guards the mythical tree of life and immortality featured in many cultures' mythology.

Process
Ready to get started?