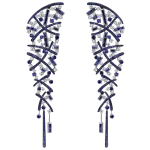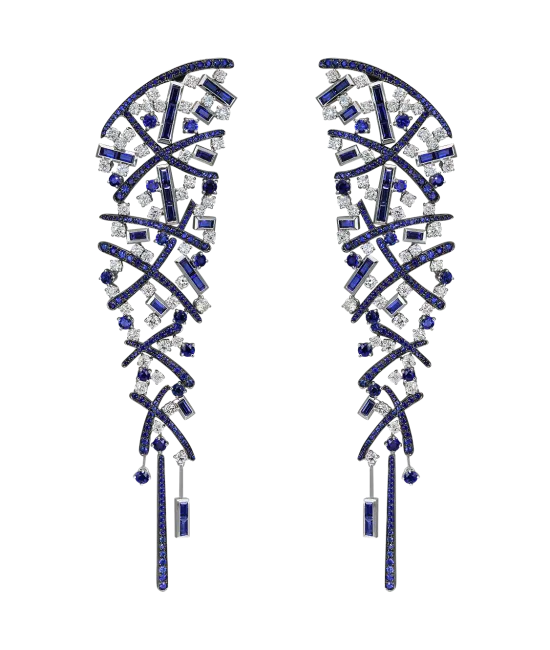 Sapphire Carnivale Earrings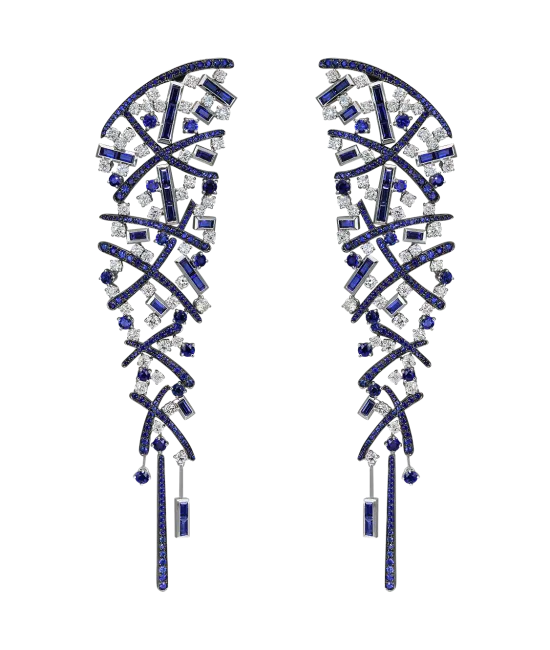 Reference #: 91636780
Description & Details
Evoking the amazing annual celebration of life found in many countries of the world, the Carnivale Collection from Jacob & Co. is a dynamic expression of freedom with an explosion of sparkling stones.

The fluid cascading waterfall design of the earrings is a delightful tumble of shapes and spaces that reflect the colorful chaos that is Carnivale.

The full finger ring design is double-hinged at the center for a very comfortable fit.

Both pieces are crafted of 18K Rose Gold with a choice of semi pave round white diamonds and full pave, sapphires and white diamonds.
Size & Material
18K White Gold Carnivale Collection Diamond Drop Earrings with 12.08ct Blue Sapphires and 6.18ct Round Cut Diamonds.

Size:
Length: 11.5 cm; Width: 3 cm
Full Specifications
Discover More from this Collection